Rethink, Cossette big winners at Epica
Nine agencies took home awards that were voted on by industry press.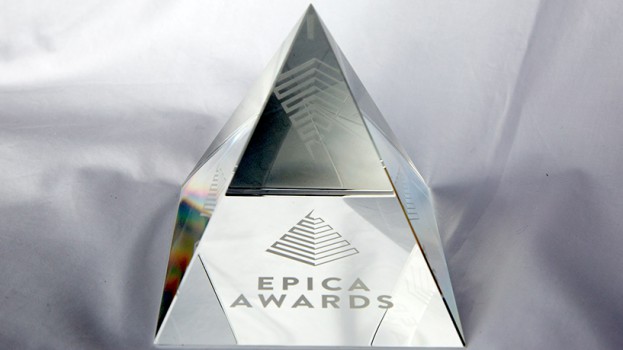 Rethink took the most trophies among Canadian agencies at this year's Epica Awards, with Cossette close behind.
The Epica Awards are an annual program voted on by members of the international marketing and advertising trade press (including strategy). This year's awards were revealed at a gala Thursday night in Amsterdam.
Rethink picked up a Gold in the Print category for "Stop Sucking," a series of ads for Greenpeace pushing for bans on single-use plastics. It also picked up three Silvers and a Bronze for clients including Scotts Canada, Sports Experts and States United Against Gun Violence.
Cossette was close behind Rethink in total number of awards. The shop won Gold for "Mobile Menu," a series of print ads promoting mobile ordering through the McDonald's app. It also won Silver for the "Follow The Arches" outdoor ads that previously won a Grand Prix at Cannes, as well as a Silver for the SickKids "All In" spot in Direction & Cinematography (with production partner Skin & Bones).
Other multiple award-winning Canadian agencies include FCB, BBDO and Leo Burnett.
Elsewhere at the show, McCann was named Network of the Year, Forsman & Bodenfors was named Agency of the Year and Blur Films won Production Company of the Year. The full list of international winners can be found on the Epica website.
Rethink: 1 Gold, 3 Silver, 1 Bronze
Gold
Greenpeace, "Stop Sucking": Print
Silver
Scotts, "Real People. Real Slogans": Alternative
Sports Experts (FGL Sports), "Thermal Discount": Alternative
States United Against Gun Violence, "Backfire": Social Networks
Bronze
Sports Experts (FGL Sports), "Thermal Discount": Creative Technology
Cossette: 1 Gold, 2 Silver, 1 Bronze
Gold
McDonald's Canada, "Mobile Menu": Print
Silver
McDonald's Canada, "Just Missed Us": Print
SickKids Foundation, "All In" (w/ Skin & Bones): Direction & Cinematography
Bronze
SickKids Foundation, "All In": Integrated Campaigns
FCB Canada: 2 Silver
Silver
Canadian Down Syndrome Society, "Anything But Sorry": Integrated Campaigns
Canadian Down Syndrome Society, "Anything But Sorry": Public Relations
BBDO Toronto: 1 Silver, 1 Bronze
Silver
Snickers (Mars Wrigley), "Hater Bar": Digital
Bronze
Snickers (Mars Wrigley), "Hater Bar": Social Networks
Leo Burnett Toronto: 1 Silver, 1 Bronze
Silver
JAT Holdings, "Petal Paint": Product Design
Bronze
JAT Holdings, "Petal Paint": Alternative
FCB/Six: 1 Silver
Silver
PFLAG Canada, "Destination Pride": Mobile Sites & Apps
Havas: 1 Silver
Silver
Greenfield (Maple Leaf Foods), "Meatless Monday": Alternative
Union: 1 Silver
Silver
Canadian Real Estate Association, "Noise Cancelling Poster": Creative Technology
Zulu Alpha Kilo: 1 Silver
Silver

Association of Registered Graphic Designers, "Speak The Truth": Brand Identity