New Product Spotlight: Halo Top launches holiday flavour
Plus, a Toronto craft brewer eyes the cannabis category.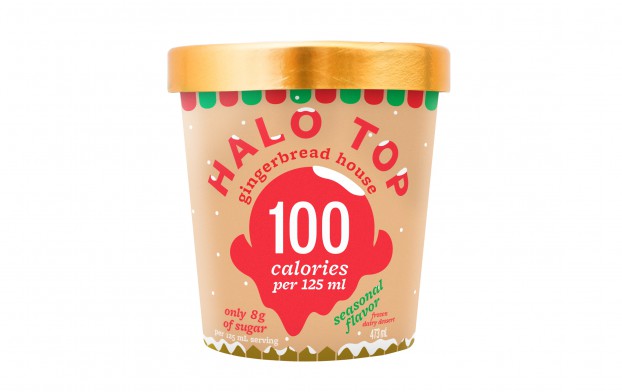 Halo Top taps into the holiday spirit
Halo Top, the buzzy "no guilt" ice cream brand that launched in Canada earlier this year, has launched a limited edition "Gingerbread House" flavour for the holiday season. The flavour has ginger cookie bites and swirls of icing, bringing a holiday twist on the brand's track record of providing indulgent flavours consumers can "feel good about eating" – each serving of Halo Top ice cream has between 80 to 100 calories and six to eight grams of sugar. "Gingerbread House" follows the launch of "Pumpkin Pie" – the brand's first seasonal flavour in Canada – in the fall. Doug Bouton, president and COO of the company, says the limited time offer is the kind of "fun and unique flavour" fans of the brand in Canada will enjoy.
Lost Craft gets into the cannabis category
Province Brands of Canada has a new partner in its efforts to brew beer from cannabis. This week, the company announced a partnership with Lost Craft, the Toronto-based brewery behind the craft beer brand of the same name. The two companies will develop and launch a cannabis-based beer marketed and sold under the Lost Craft name, once the manufacture and sale of cannabis-based food and beverages is legalized in Canada. Province Brands says it has developed a brewing process that results in beverages that are alcohol-free and intoxicate drinkers with cannabis instead, and has previously announced partnerships with craft brewers like Yukon Brewing and Brock Street Brewing Company. The news comes as the global brewing companies look for ways to both compete with recreational cannabis and diversify their product portfolios: Molson Coors partnered with Quebec-based licensed producer Hydropothecary on a new venture this summer and Constellation Brands recently received approval to increase its stake in licensed producer Canopy Growth.
Love Child expands its organic baby food selection
Love Child Organics – a maker of organic food for babies and children – has added to its lines of cereal, juice and snacks with a selection of "puree packs." The packages of pureed fruit and vegetables come in six different flavours and are expected to be in grocery retailers across Canada by the end of the month. Puree pouches have become incredibly popular with parents because of the mix of healthy ingredients and convenience, and now account for roughly one quarter of all baby food sales, according to Nielsen.