Sid Lee announces layoffs amidst DAZN move
The agency has laid off 20% of staff in Toronto as the sports streaming service ends its relationship.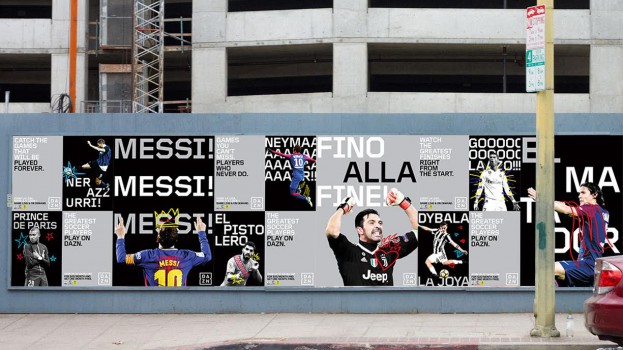 Sid Lee laid off one-fifth of its staff in Toronto last week as a result of client DAZN moving its business away from the agency.

In a statement, Eve Rémillard-Larose, managing partner of Sid Lee Toronto, confirmed that 20% of the agency's staff had been let go last Wednesday.

"This is due, in a large part, to the end of our relationship with sports streaming service DAZN, who has a recent contractual obligation to work with a specific global agency network and therefore is ending its business relationships with a number of global partners, including Sid Lee Toronto," she said.

"We are very grateful to the exceptionally talented artisans who are leaving, and thank them for their invaluable contributions. This was a difficult business decision to make, and not one we take lightly. The Toronto team is a vital force within Sid Lee's ecosystem, with an ultra creative team, unwavering leadership and highly innovative clients, and we believe that these measures are necessary for sustaining our momentum."

The agency did not specify which specific staff or departments had been affected by the layoffs.

While Rémillard-Larose was did not say  which agency network she was referring to, Dentsu acquired an undisclosed stake in Perform Group, the U.K.-based company that operates DAZN, earlier this year. A spokesperson for DAZN did not say the size of Dentsu's stake in DAZN, beyond that it was a minority stake.

Sid Lee began working with DAZN to support its launch into the Canadian market last year. Initial work was focused on its selection of NFL games after the service picked up the exclusive streaming rights for the league in Canada, though more recent work turned the focus to other sports in its offering, namely international soccer leagues. The "Rise To Greatness" campaign utilized video and out-of-home ads in urban centres to encourage Canadian soccer fans to wake up early to catch the most high-profile live matches.

Sid Lee also lost the Subway Canada account late last year when the QSR moved its business to a dedicated agency made up of staff from DentsuBos, Carat and Mcgarrybowen. But over the last 12 months, the agency (which also has an office in Montreal) has also picked up mandates with clients such as BlackRock, Hydro One and Hydropothecary.

In the fall, the agency saw the departure of managing director of innovation and partner Matt Di Paola, who took on the managing director role at Huge Toronto. At the beginning of the year, CDs Alexis Bronstorph and Kelsey Horne left the agency to become ECDs at Taxi. It made additions to its Toronto strategy and creative teams throughout the year, though it's unclear if those hires were affected by this round of layoffs.

Strategy has reached out to DAZN, as well as its other agency partners in Canada – Hill+Knowlton and GroupM (the network's agency Essence has handled DAZN's media in Canada) – to confirm if it had indeed moved its work to Denstu, as well as to clarify the status of its other agency relationships. None have responded as of press time.

UPDATE: A spokesperson for DAZN has confirmed its media business transferred from Essence to Dentsu in May. The company's relationship with Hill+Knowlton remains unchanged.