CRC 2019: No. 1 art-and-copy team on creating magic
Devon Williamson and James Ly cast spells on consumers through perfect pairings of words and pictures.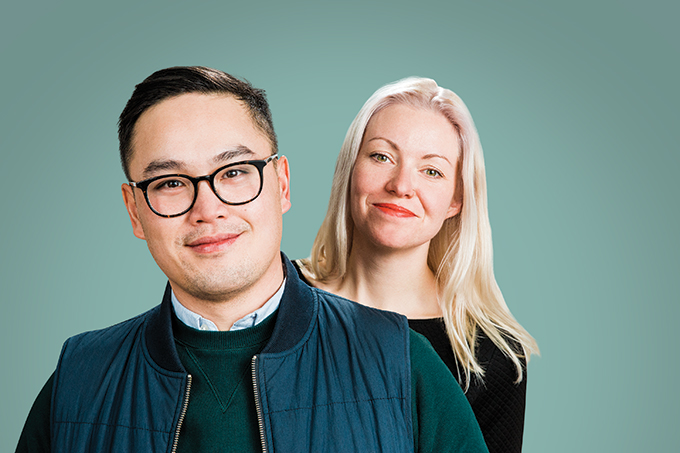 Devon Williamson (right) and James Ly work put their heads together to come up with magic art-and-copy pairings. Credit: Ryan Walker
You're reading a deep dive into what helped propel this year's best and brightest to the top 2019 Creative Report Card. Be sure to check in throughout the week for more, and check out the full listing of the country's top creative and strategic minds.
This story originally appeared in the March/April 2019 issue of strategy.

Great ads cast a spell over consumers via the magic of pairing just the right words with just the right picture.
For more than a half-century, art-and-copy teams would sit in a conference room (or at a café or bar) batting around ideas until they conjured up that magic pairing of words and image, as if out of thin air. But, over time, the sanctity of the art-copy team has given way to a more collaborative approach.
The CRC's #1 copywriter and #1 art director, James Ly and Devon Williamson, work closely with each other – but also with people who have job titles that did not yet exist back when the late Bill Bernach (co-founder of DDB) first teamed ADs and CWs back in the day.
"We work closely with one another, but also with others around us, the strategists, dev team, account team, social team, producers, designers," says Ly, who currently works alongside Williamson at Cheil Canada (they previously worked at FCB/Six, where they led art and copy for "Destination Pride"). "Ideation often breeds more questions than answers [that are] well beyond our scope of thinking."
With the rise of the digital age, creatives now often work closely with everyone from coders to data scientists to create multi-platform campaigns. But it's not just who art/copy teams work with that has evolved, but also the nature of those creative roles.
"Traditionally, the role of an art director has been conceptual and client-facing, while the role of a designer was largely production-oriented. That's changed," says Williamson, who started out as a designer at Tribal DDB.
"[Today]… the best designers have the ability to think in a conceptual and abstract way and the best art directors have a strong set of design skills to leverage."
The magic of an agile workflow
Working on "Destination Pride" was like being "a Sherpa amongst many getting an idea up a mountain," recalls Ly, who was one of 33 agency people on the project credits. The data-heavy work for #2 brand PFLAG Canada went through several iterations over 18 months.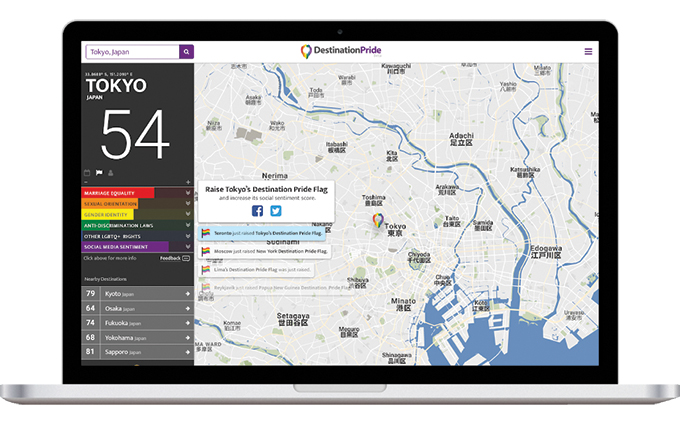 The platform, heralded for its ingenious use of the iconic Pride flag did not actually include this visual feature until after the first prototype was built, about four months in.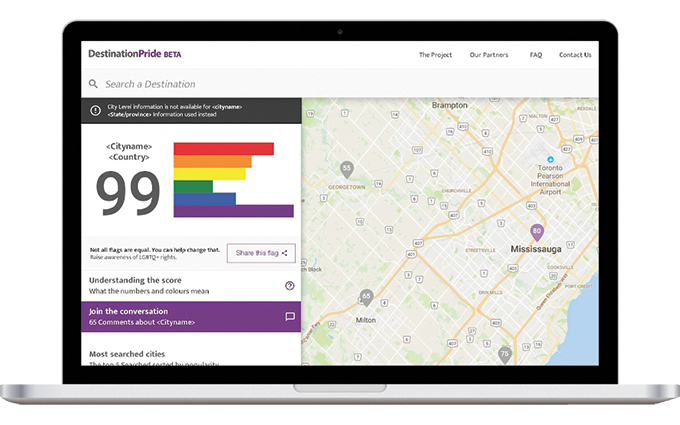 That's when creative lightning struck then-FCB ACD Krystle Mullin (#8 CD and now a CD at RPA), who came up with the idea of reimagining the rainbow-coloured symbol of LGBTQ+ rights as a dynamic bar graph.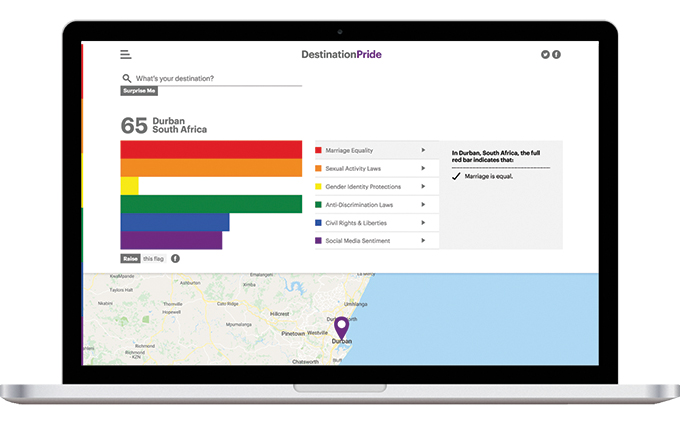 From there, Ly and Williamson helped lead the campaign through several iterations (shown above) using an agile workflow (see pg. 23) to push that idea to the mountain peak.