New Balance re-launches the 997 with help of Toronto artists
The footwear brand has enlisted creatives representing its target audience to promote a mass market version of the classic shoe.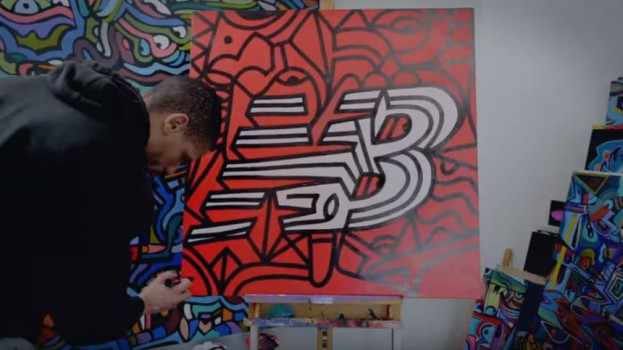 New Balance Canada has partnered with a group of Toronto artists and creatives to help promote the launch of the 997H, a mass market version of a a classic shoe from the 90s.

The campaign aligns the American footwear brand's "Fearlessly Independent" positioning with the work of local artists and creative types who are "out there doing their own thing, doing it on their own," says Stefan Brierley, marketing associate at New Balance Canada."We're making this shoe for people who embody [our] brand messaging."

The campaign had the goal of identifying "who those people are and what they look like, and to elevate those stories," he says. "We wanted to create a story that highlights the types of people who share the same mindset that we do."

Launched in February and running through July, the campaign features the stories of artists like rapper Myst Milano, jewellery designer Jonathan Raksha and visual artist Jimmy Chiale. It includes a 90-second video with cut downs running as paid media on digital channels, as well as still images and an editorial piece living on A.Side, a creative and music-focused hub for millennial artists, which served as a production partner, along with Blue Ant Media.

Like work appearing in some other markets, such as the U.S., the Canada-specific campaign was based on a general theme and brand message developed at a global level.

New Balance Canada worked with Havas on identifying artists that would resonate with the local market and an audience for whom the product matches their own lifestyles. The strategy is geared towards getting creative in front of the kinds of people who appear in the video and who have their own followings, says Brierley. Assets are being utilized through New Balance brand-specific channels, as well as those of its subjects and media partners.

Brierley says the spot was created as a category anthem, meaning it can be edited and redeployed to support future product launches or promotions. Another 997 shoe will be unveiled in the summer, at which point the brand plans to insert the new product into the modular content of the ad.

"Because of the reality of budget, product cycle and timing, we want to try and get it for as long as possible, and not super product focused," he says. "We're more celebrating New Balance lifestyle as we are the launch of the shoe."

The original 997 is what the company refers to as a MADE product, meaning it's made in the U.S. and therefore more expensive, Brierley says. With the launch of the 997H, the company wanted to celebrate the original with a more accessible version at a lower price point.