Nova Scotia asks locals to act as guides
Tourism Nova Scotia taps insiders and addresses misconceptions about how much there is to see and do in the province.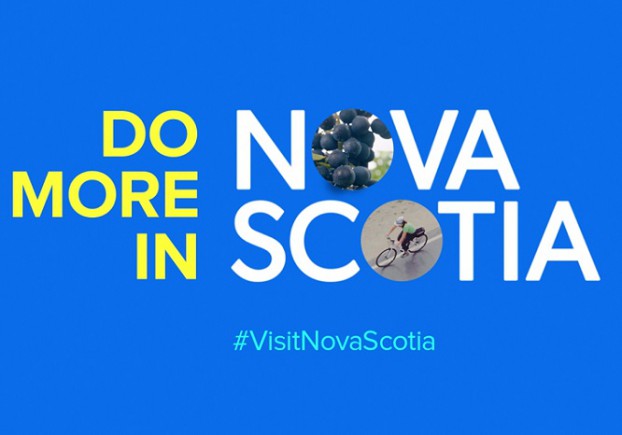 Tourism Nova Scotia is once again clearing up misconceptions about the province, leaning on locals to provide insider info about tourist spots.

The new "Do More" campaign highlights the breadth of activities and things to see and do in the province – lighthouses, Irish step dancing, beaches, street festivals, vistas and, of course, visiting the iconic Bluenose.

The latest campaign challenges misconceptions about Nova Scotia, such as there not being anything to do after 5 p.m. and that all Atlantic Provinces are the same, says Michele Saran, CEO of Tourism Nova Scotia, who adds that "Do More" is "bolder, brighter and with a stronger brand linkage" than previous campaigns.

Like its predecessor, "If You Only Knew," this campaign shows a range of landscapes and activities associated with the outdoors. However, based on insights gleaned from previous campaigns, the brand also wanted to showcase urban settings this year, such as Halifax's bustling nightlife. Saran says the brand also wanted to incorporate whale watching again into the latest spot, as its insights show that the activity is getting more traction with its Quebec visitors. The spot also showcases more water-based activities like surfing and swimming to dispel the myth that the water is cold all year round.

Saran says Tourism Nova Scotia also wanted to engage Nova Scotians themselves, because its target market of "authentic experiencers and cultural explorers" love travel recommendations from locals. That's why the brand kicked off a May social and influencer campaign to supplement the launch of "Do More's" broadcast, digital video and banner ads in April. It's calling on locals to recommend hidden gems on social as part of a contest to win one of three Google Pixel 3 phones. Potential visitors will vote for their favorite out of the aggregated content for a chance to win a trip for two to Nova Scotia.

The province has thousands of locals who are eager to talk about what they love about their home, Saran says. "These would not necessarily make Top 10 lists, but are more insiders' knowledge."

Celebrity interior designers and style commentators Colin McAllister and Justin Ryan are among the influencers supporting the campaign on social, and Saran says Tourism Nova Scotia has already received 1,500 images on Instagram of favorite off-the-beaten-path locales.

According to Saran, Tourism Nova Scotia had its highest revenue year in 2018 and she says that the province's overseas market was up 15% in 2018.

"Do More," led by DDB Canada with support from DDB Public Relations, is running in key markets in Ontario and Quebec as well as the northeastern United States.