How have cannabis attitudes changed post-legalization?
Vividata report shows how consumer behaviour has changed, as well as how brand perception could be impacted.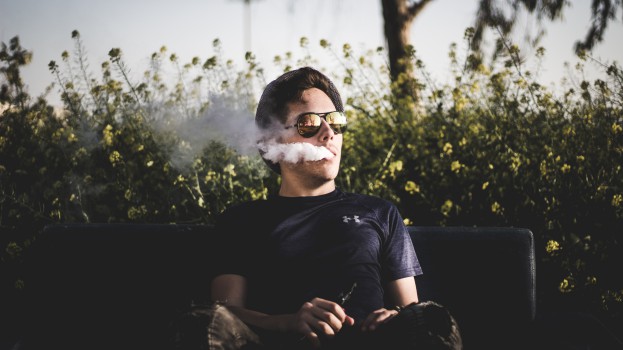 Cannabis usage is up following legalization last October, but only slightly, with black market sources still a major source of products, according to a new report.
The reported was compiled by Vivintel, the custom research arm of Vividata, and is based on a survey of 5,036 Canadians, 3,500 of whom are cannabis users and 1,536 are non-users.
While cannabis brands have tried to reach Canadians who would try cannabis once it was legalized, only 2% of adults tried cannabis for the first time following legalization. This may seem low, but Vividata pointed out in its report that, if applied to the entirety of the Canadian population, this represents roughly half a million people, and the number could go up further following the legalization of edibles and other cannabis-infused products later this year, as previous polling suggested those products could be a major motivator for trial. Among all those who currently use cannabis, 18% have used it in the past three months, up from 14% who reported the same when polled by Vividata prior to legalization.
Among those who might be open to cannabis but have yet to try, 22.3% said they have not used cannabis because they would prefer to do so with a recommendation from a medical professional, with 22.2% saying they are worried about long-term effects and 21.7% worried about the "kind of high" they'll get.
Dried flower is the most popular form of consumption, being used by 57% of cannabis users, but 41% reported using edibles that they either made themselves or acquired through black market sources. Among those first-time users, concentrates (such as gel capsules) were the most popular method (36%), followed by edibles (26%).
According to the survey, 53% of cannabis users are getting their products from legal sources, with 38% continuing to utilize the black market (11% opted to not provide an answer). Among legal sources, retail stores were the most popular (used by 55% of users), followed by online stores (46%), a medical provider (17%) and product they grew themselves (6%).
Among those who opted to acquire cannabis from the black market, 57% said it was due to cost and convenience, with 47% saying they trusted their black market source and 36% saying there was a lack of availability from legal channels.
The primary motivations for using cannabis are to relax (74%) and have fun (45%), followed by medical or therapeutic uses (41%). However, the motivation begins to shift away from relaxation and more towards therapeutic uses when looking at older demographics.
While education has been a major element of messaging from cannabis brands, 42% of respondents still reported not knowing the difference between THC and CBD. The most popular source of research and information for cannabis users are websites (52%), search engines (49%), other cannabis users (48%) and family and friends (45%).
With many companies in other product categories looking to find their own opportunity in the cannabis market, the survey also asked Canadians how they would feel if well-known brands in other industries launched a product containing cannabis. While roughly half of respondents said their opinion wouldn't change across categories, 30% said they would view brands in the health and wellness space more favourably if they created a cannabis product, with 16% saying the same of companies in packaged food and 15% in personal care. However, only 17% of consumers said they would actually increase their usage of a health and wellness brand if it launched a cannabis product, with 11% sating the same of companies in packaged food and 15% in personal care.
On the other end, 45% of Canadians said they would react negatively if a restaurant created a cannabis-infused product, with 39% saying the same of alcohol brands and 38% of non-alcoholic beverage brands.