2019 Design AOY Silver: Lg2 influences subjective design
Killer design is infiltrating every office of the independent shop, which was built with the craft at its core.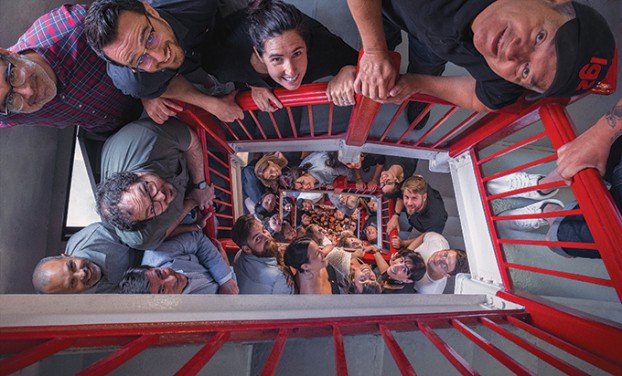 This article originally appeared in the 2019 November/December issue of strategy.
Just so we're clear, even though Claude Auchu was made CEO of Lg2 less than a year ago from his role as head of design – he's not a suit. In between business meetings with president Jeremy Gayton at Lg2's Toronto office in Liberty Village, VP and ECD Chris Hirsch says a snooping Auchu will often corner him to ask, "Whatcha workin' on? I want to see. Show me something."
The designer by trade can't help himself. "Claude will always have that itch to scratch," says Hirsch.
While the CEO may never be cured of his fanaticism for the work, that's not a bad thing. As Lg2 continues to de-silo design from creative and treat it as an integrated service, Hirsch believes Auchu's obsession with the craft will carry the agency's design philosophy forward. "That [dedication to the creative development] has to come from top-down," adds Ryan Crouchman, VP, CD and head of design at Lg2 Toronto. "I felt that support from day one, that ethos was already built into the structure."
Indeed, Lg2's design roots are deep and strong, particularly within la belle province. The agency holds massive equity in the branding discipline, even after saying adieu to its studio Lg2boutique – folding it into the creative department and working across markets three years ago. Over the last 15 years, Lg2 has touched up and transformed more than 200 visual brand identities. It's had its hands in projects that range from simple packaging to complex architectural systems for brands from Boreal to Natrel to La Cage. In 2019 alone, and across its three hubs, the agency picked up work for Keurig (Crush, Dr. Pepper, Schweppes), the LCBO, The Source, Timothy's and Ubisoft, to name a few. That growing client roster came with almost 100 new Lg2ers. Its national headcount now sits at 322.
The success of the agency's Quebec office is a hard act to follow, but Toronto has held its own. Not even six months into launching its own design practice and the office was thrust into the global spotlight. This summer, the shop picked up an Industry Craft Cannes Lion for a project that interrogated preconceived notions around packaging. The "Subjectif" work for new client 13th Street Winery also happened to be the Design Agency of the Year jury's second-favourite piece – the project's high score helped crown Lg2 a Bronze winner. (It also got the fourth-highest score across all six AOY categories.)
The "Subjectif" piece was a labour of love and so many prototypes, says Hirsch. Because drinkers are typically influenced by price, ratings and reviews – not to mention the intimidation factor when it comes to trying a new wine – 13th Street Winery needed to get people to stop judging its bottles by the label and do a blind taste test.
The anti-packaging project involved Lg2 stripping the labels of 12 wine varietals of any and all information. The black minimalist bottles were essentially label-less and people didn't know what type of wine they were drinking until they finished it. Only then did the typography − which was layered and die-cut − reveal the varietal, from a Merlot to a Pinot Noir. The initial limited run of "Subjectif" cases sold out in less than a month. Now, the brand plans to triple the amount and re-launch the line in the spring of 2020.
Similarly, just as 13th Street Winery let the wine speak for itself in front of customers, Hirsch and Crouchman say the agency will often let the work speak for itself in front of clients.
Crouchman describes a unique-to-Lg2 approach to creative presentations that involves removing selling tactics upfront. After all the heavy-lifting is done – from developing strategy to brand architecture – the team will pin several finished designs on the walls of a room. They then unleash the clients on the work, completely in isolation and without any preamble from creatives.
"We let clients experience the work in a very neutral, unbiased way… They experience it as they would in the real world," says Crouchman. "And the beauty is that it's strategically sound. We are all already aligned to the strategy, so we have a guardrail in place and there's always that one that's a bulls-eye."
Key new business
13th Street Winery, Fédération motocycliste du Québec, CCM Canada, Casper Canada, Catelli, CIBC Square, Cordon Bleu, IÖGO, Keurig, Lavo, LCBO, Purplebricks, Rate Hub, The Source, Timothy's, Ubisoft
Key hires
Sophie-Annick Vallée, VP, strategy; Anne-Marie Castonguay, VP, data and insights; Ryan Crouchman, CD, design; Antoine Levasseur, group director, design; Joannie Fredette, Martina Djogo, content chiefs
Staff
322
Design AOY cases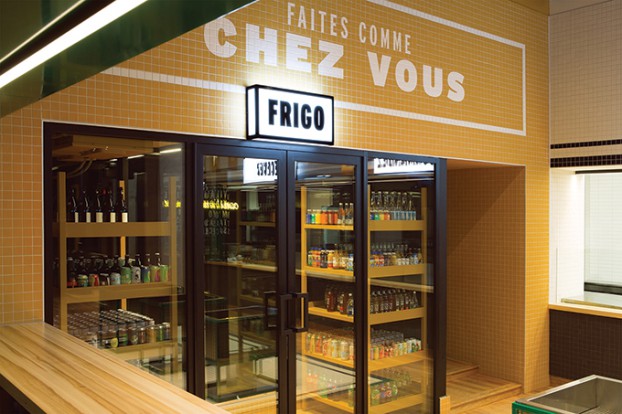 Lg2 was tasked with reinventing a whole new restaurant concept for a younger Gen Z target, while balancing visual similarities to its big brother brand, La Cage Brasserie Sportive. The new resto, called À Domicile (which is the French term for when sports teams play a home game), was designed to make customers feel at home. Equipped with games, comfy seating and a serve-yourself walk-in bar, À Domicile was like a dream basement, only cooler.
"Subjectif" is a vintage out of 13th Street Winery and the first to be designed with incognito packaging so that drinkers don't know what they're drinking until the bottle is empty.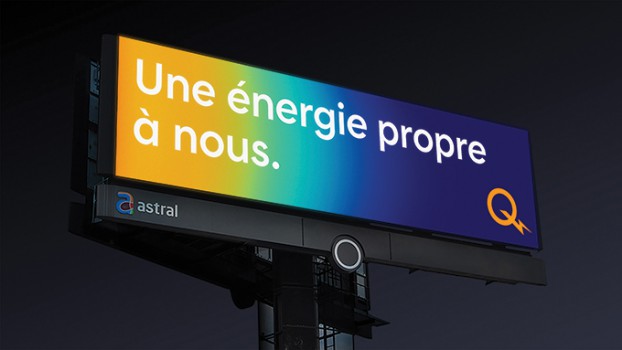 For Hydro-Quebec, Lg2 combined light, which is associated with energy, and the company's central element (water) to produce a spectrum of orange and the Hydro-Quebec blue.