View from the C-Suite: Too Good to Go nixes food waste
The food- and money-saving app has been growing steadily since its launch.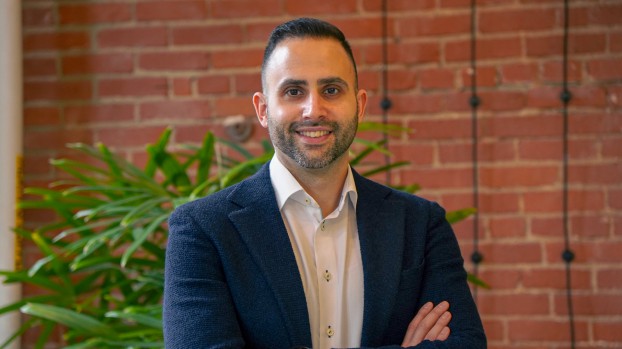 Food waste is top-of-mind for businesses that want to appeal to eco-conscious consumers – and there's no shortage of it for many restaurants, hotels and grocery stores.
According to recent data collected from food-service companies, waste happens when food is prepared but not served, there's surplus inventory, it's been stored inadequately or when uneaten food is returned to the kitchen. The study showed that when it comes to purchased food, 21% of dairy, eggs and field crops, 38% of produce and 20% of meat are likely to get tossed.
But one app is working to change that. Too Good to Go connects food-service businesses directly with consumers to give them the chance to purchase "Surprise Bags" of consumables that would have otherwise been thrown out simply because they hadn't sold in time – at one-third of the price.
Launched in European cities in 2015 and in Toronto in 2021, the app has seen rapid user and partnership growth.
Here, Too Good to Go's country manager, Sam Kashani, tells us how the Toronto launch has been going, as well as how the business model is designed to pad businesses' revenue while easing the burden on customers' wallets.
How does Too Good to Go decide which businesses to partner with? What criteria are important for a partnership?
The nature of food waste is unpredictable but prevalent. Every food-selling business has some amount of surplus waste that they cannot upcycle or sell. Our goal is to provide an easy to use and sustainable way to connect businesses with surplus food to consumers who want to purchase it.
Some of our partners have one location, some have thousands; some will have one Surprise Bag worth of food to sell on the app each day and some will have much more. Every partner is equally important to our goal of eliminating surplus food waste. Our goal is to democratize the fight against food waste and that goes for partners we work with as well. No one is too big or too small to join the fight because the issue needs urgent and focused attention.
Sustainability, climate change and food waste are top-of-mind for consumers, businesses and political leaders. What strategies has Too Good to Go been able to deploy to capitalize on this movement?
While these issues have become more top of mind, I really do believe we have a long way to go. Our mission is to inspire and empower everyone to join the fight against food waste. "Inspire" is rooted in driving awareness around the issue and "empower" is focusing on providing everyone the tools to make a difference.
We know that food waste occurs at every level, and for that reason we have developed resources to help our partners lessen it, while also helping consumers be more cognizant of the ways in which they can minimize waste right at home (over 20% of food wasted is wasted right in our homes). We've also developed simple tools to allow our partners and consumers to measure their impact and how much CO2e is being diverted with the food they are rescuing.
As a whole, we are committed to continuing to advance awareness and action around this movement across our entire business.
The app launched in Toronto just over a year ago. Can you speak to how it's been received, and how expansion into other provinces is going?
We launched in Toronto in July 2021. Since then, we have expanded to 10 markets across the country, ranging from B.C. to Quebec. We have saved more than 750,000 meals from going to waste across more than 3,500 partners that range from corner coffee shops to large grocery store chains. We've helped businesses earn more than $2.8M incremental revenue off of food that would otherwise go to waste, while also helping Canadians save more than $8.4M during a time of rising food costs.
We're just getting started. We're calling on all businesses to join the platform and anyone with a smartphone to download the app and start saving food and money today.
Too Good to Go is experiencing rapid growth – from 2019 to 2022, the app went from 9.5 million to 62.9 million users, with 165,000 food partners, 159 million collected meals, and from 350 employees to 1,345. What strategies are in place to keep up with demands?
Our philosophy is to stay singularly focused on the issue of food waste and ensure that our partners and users have the tools to make a difference. Our strategy is to keep things very simple and to provide these simple tools to as many Canadian businesses and users as we can so that we can continue to increase our impact. We know that we waste nearly 60% of the food we produce here in Canada, so for us, the issue is both urgent and important, and simplicity and speed in our execution is critical.
As a newer Canadian launch, what do you think the key will be for your marketing message to resonate?
The connection with food is both a local and cultural one so we have invested in a fully dedicated and locally based marketing team who develop and deploy strategies, specifically for our local audiences. Our intention is to connect and listen to our users with the goal of first educating them on the issue of food waste and then inspiring them to be a champion for change. On the partner side, many are doing great things to help combat food waste, and our goal here is to amplify the work they are doing.
As we look into the future, we have a single ambition and that is to make sure every Canadian is aware of the issue around food waste. I personally want to make "the issue of food waste" as known and discussed as the issue around single-use plastic because it's only then will we see systemic change to have a lasting impact.