2022 PR AOY Gold: Middle Child is disruptive by nature
The women-led agency has a saying: If the current model doesn't fit, break it.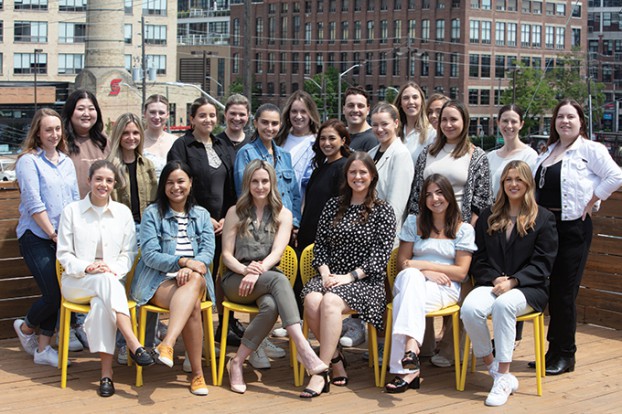 This story was originally published in the fall 2022 issue of strategy.
If you can count on a catalyst to shake things up, it's Middle Child. No, we're not talking about the second born (although good luck to you if that describes your situation) – this capital M, capital C Middle Child is the PR agency that recently spurred conversations around heavy hitting campaigns such as Kraft-Heinz's Hot Dog Pact and Kraft Peanut Butter's Storybook.
The self-proclaimed 'agency that refuses to be ignored' prides itself on creating work that disrupts the industry, taps into cultural conversations and drives impactful conversations. "We call ourselves culture hackers not because we tell stories about what's already happening in culture, but because we intercept conversations, with our brands as champions, changing the narrative and making headlines that demand attention and disrupt newsfeeds," says Middle Child SVP, Katie Muir.
In the case of Heinz's Hot Dog Pact, a collaborative campaign that aimed to rectify the controversial injustice of wieners coming in packs of 10 but hot dog buns in packs of eight, Middle Child sparked the conversation by partnering with TikTok influencers to create drama-filled viral videos. The campaign earned 2,308 media stories, 1.55B impressions across the globe and even had Stephen Colbert talking. (Hint: Want the secret sauce to reaching Colbert-level fame? Muir says it was a mix of playing into the ongoing debate regarding the subject matter while hitting the right cheeky tone that could get people giggling.) In response to the most successful earned campaign in Heinz history, Wonder Bread launched 10-pack buns in June 2022.
Middle Child is female-founded and female-operated, and the agency makes a point to hire thought leaders from all backgrounds. "Building a network of individuals from different backgrounds with diverse perspectives and experiences has led to rich discussion, engagement and program ideation. It's been the driving force behind some of the incredible stories we've been able to share this year, many of which highlighted communities that are marginalized or underrepresented," says Muir. "In the last year, our agency has been able to work in partnership with these communities to tell women-led stories, LGBTQ2I+ stories, BIPOC stories, and many more. These are amongst our proudest achievements and will continue to be work we prioritize."
These values were in line with Kraft Peanut Butter when it launched its Storybook campaign. Aiming to normalize the conversation around pronouns, acceptance and inclusivity, Middle Child and Kraft Peanut Butter, along with interagency partners, created the children's storybook, His, Hers, Them and Theirs: Learning Pronouns with the Bears, literature that aided dialogue between parents and children.
To support the campaign, transgender author Nick North visited nearly every major broadcast outlet across Canada to read excerpts from the book and drive awareness of Kraft Peanut Butter's initiative in support of the LGBTQ2I+ community. The book sold out in just 24 hours, and Middle Child received a call from the Library Archives of Canada requesting a copy to preserve in Canadian Literary History. "It's campaigns like this – that shift the narrative, change perceptions and make a true impact – that make our jobs as storytellers so rewarding," says Muir.
There's a saying within Middle Child: "If the current model doesn't fit, break it." This philosophy comes into play not only in its creative, but also in the agency's operating model. Last year, Muir and business partner Amanda Shuchat announced a co-leadership structure that flips the idea of single-CEO leadership on its head. Instead, the pair each own different aspects of operations, giving them enough time to dedicate to their young families. "This is just one example of the type of transformational shifts we hope to implement to create space for women in the industry – at all ages and stages of life," says Muir.
This year, the agency saw massive growth, winning clients such as L'Oreal, Dairy Farmers of Ontario and Coca-Cola Bottling, as it sets its sights on broadening its client base, expanding its existing specialties (like digital and event management), and increasingly going borderless, riding the wave of sparked conversations that reach south of the border.
While these accolades are admirable for the agency, it's the nature of the middle child that perseveres: To be curious, full of wonder and notoriously attention seeking, according to Muir. "It's not about driving impressions – it's about starting and fostering conversations. We go about it differently, often unapologetically, and we refuse to accept the status quo."
Key New Business
Dairy Farmers of Ontario, L'Oreal
New Hires
Joseph Crimi, Taralyn Kerr, Bea Ticsay, Gabrielle Lamy, Sara Pappas
Offices
Toronto, Montreal
Staff
30
 PR AOY Case Studies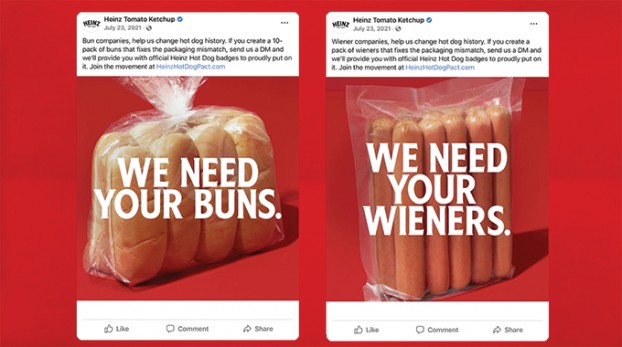 1. To get people talking about Heinz's solution to an ongoing point of BBQ contention, Middle Child enlisted the help of TikTok influencer Lubalin to recruit more people to sign the "Hot Dog Pact" on Change.org, and sent pitches to Stephen Colbert and hard-hitting news desks. The campaign generated over 1.55B earned impressions, 2,308 earned media stories, exceeded KPI by 948% and made history two-times over: not only was this Heinz's most successful earned campaign to date, but it also changed hot dog history – Wonder Bread started selling 10-pack buns as of June 2022.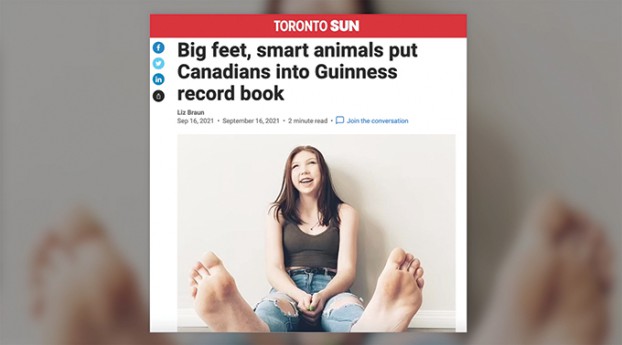 2. Middle Child set out to separate fact from fiction when it comes to what it truly takes to be a Guinness World Record holder. For this campaign, they sparked conversation on TV spots and tours, turning a miniscule budget into over 155 million earned media impressions.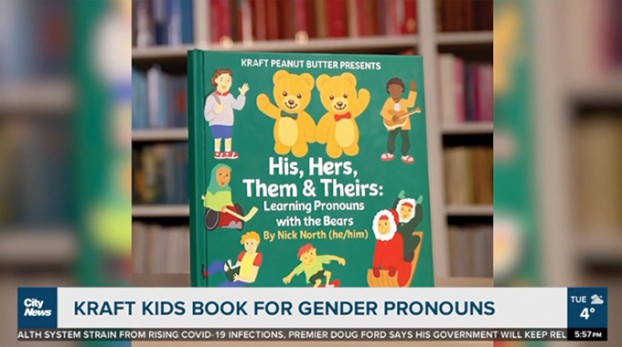 3. Kraft Peanut Butter wanted to help parents discuss inclusivity with their kids. With Middle Child's help, the storybook generated 19.4M earned impressions and has earned a spot in Canadian Literary History.