2022 Brand of the Year: Mastermind Toys ups its game
How the toy and children's book retailer strengthened its digital, cultural and marketing strategies.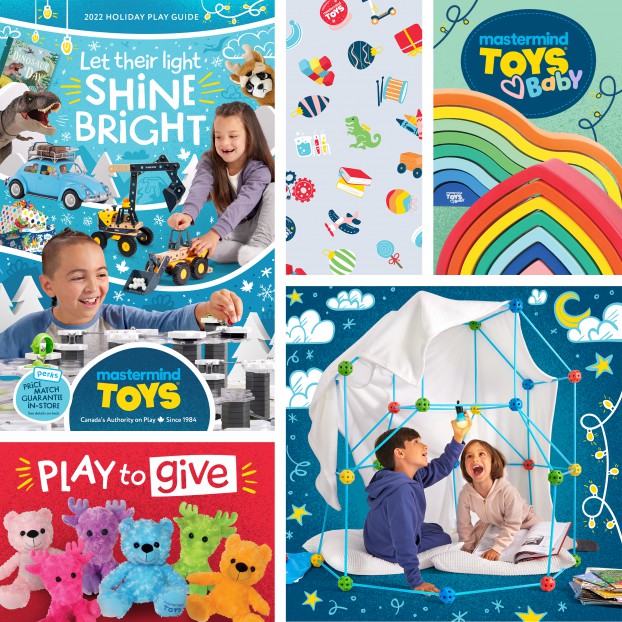 This article was originally published in the Fall 2022 edition of strategy.
While some brands white-knuckled their way through the pandemic, Mastermind Toys saw every new challenge as an opportunity for success and reinvention.
Mastermind Toys' CEO Sarah Jordan had just started her tenure as the pandemic set in, and she knew that she'd need to make every decision count. Initially, she decided to temporarily close Mastermind Toys' 68 stores coast-to-coast before government mandates came into effect. But, while other brands already had an established online presence to fall back on in the interim, this was not the case for Mastermind Toys.
"Our digital offering was severely lagging in the industry – representing less than five percent of our total sales pre-pandemic. There was a big opportunity for us to innovate our online experience," says Jordan.
And innovate it did. Mastermind Toys has a reputation for having an untouchable in-store experience – from its knowledgeable store associates (deemed Play Experts), to its in-store demos, larger-than-life displays and free signature gift-wrapping that's designed in Canada. Jordan was unwilling to sacrifice the brand's wonder as she moved the platform online.
With plans already in the works to bring the in-store experience online, the pandemic only accelerated Jordan's strategy. The company designed new critical functionality to navigate retail restrictions, such as its buy-online-pick-up-in-store model, as well as a new website that laid the foundation for the brand's enhanced digital ecosystem.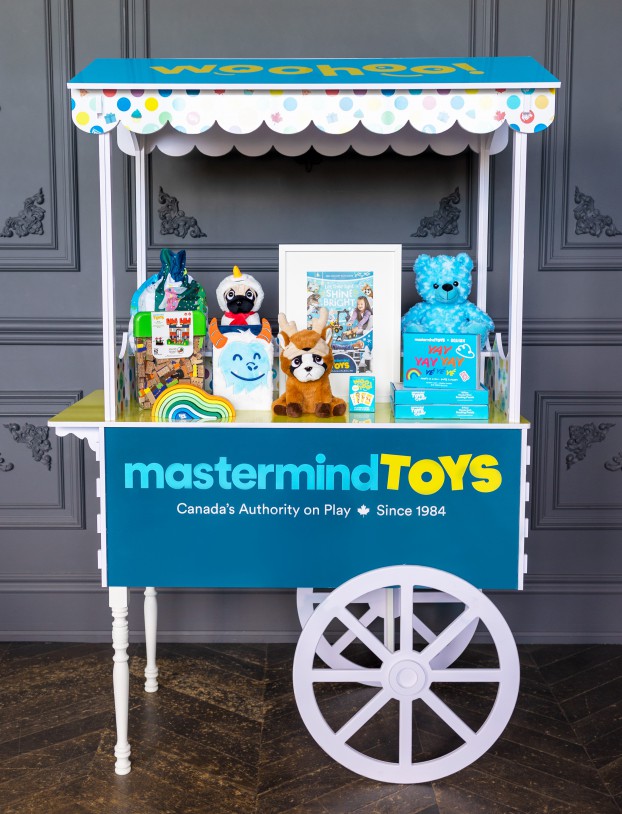 Now, Mastermind Toys is an award-winning omni-channel retailer. "Our web and store experiences complement, not compete against, each other," she notes. "Externally, this initiative looked like a website relaunch; internally, it required a cultural transformation so that the brand would think equally about digital and in-store experiences."
In stores, Mastermind Toys created "Woo-Hoo HQ" desks, dedicated spaces for digital and curbside that customers can use as fast lanes to pick up orders, make any changes or add-ons to their purchases and have their orders gift-wrapped. "Online, we bring our specialty experience to life through AI-powered search functionality, wish list feature and seasonal play guides," says Jordan. "We've become so much more than a bricks-and-mortar toy store. I believe there's gold at the intersection of digital and physical."
At-the-ready for whatever came her way, Jordan also wanted to make sure the brand and its teams remained steadfastly true to its long-term strategies. She created three cultural goals in 2020 for her teams that would lead the way: Be bold and scrappy; create momentum to come out of the pandemic stronger; and keep what makes Mastermind Toys special.
Now, those goals have evolved into five core company values: customer obsession, action, performance, inclusivity and having fun. These guidelines harness the power of what Mastermind Toys stands for: That it's not just a holiday store – it's Canada's 'authority on play.'
This sentiment is something Jordan takes seriously, and weaves throughout the entire company. For Mastermind Toys, the goal is not to simply deliver toys, books, puzzles and games to kids and "kids-at-heart" (company lingo for "adults"), but to truly embody its positioning as understanding how integral play is to growth development.
Mastermind Toys has a trademarked curation model, "Why Kids Play," which is the basis for how its merchants select every toy or book on offer. The model describes how different play patterns support development at each age and learning stage, which establishes the brand as one of the only juvenile retailers in the world that curates based on outcomes of play rather than gender. The brand is also committed to including kids from all backgrounds and abilities in its marketing and content to drive home where its focus stands: That play is inclusive and unanimously enjoyed by all.
In December 2021, Mastermind Toys packaged this mission into its first-ever brand-centric campaign, "Let's Play," created in partnership with The Local Collective. The 30-second spot features kids from all walks of life coming together outdoors to discover the power of play. "We knew this was the moment for us to create our first-ever brand ad to strengthen our position as Canada's authority on play – a global category leader whose unique value proposition is that we know play better than anyone else – as Canadians were reinventing the ways they play by turning their backyards into recess yards," says Jordan.
Driven by the ambition to position itself as a year-round-destination retailer, with "Let's Play" Mastermind Toys sought to unleash Canadians' desire to play through all seasons by sparking curiosity, learning, discovery and wonder. The message resonated with customers, employees and the industry – "Let's Play" won the Retail Marketing award at the 2022 Excellence in Retailing Awards by the Retail Council of Canada.
As Mastermind Toys' strategies paved the way to learn, pivot and ultimately thrive through the pandemic, Jordan faces a new set of challenges that lie in its wake. Amid recession, inflation, supply-chain complications and staffing shortages, Jordan holds her head high.
"We prepared for this reality in 2021 and have continued to mitigate the challenges we're all facing in a few ways," she says. She points to the company's now streamlined omni-channel experience as a way to give customers more flexibility in how they shop across the brand's platforms, as well as prioritizing inventory flow by introducing more supplier options.
When it comes to staffing shortages as the company dives into a busy holiday season, Jordan isn't worried – Mastermind Toys is a master class in a positive culture that keeps seasonal workers coming back. "Especially leading up to the holidays, we can increase our Play Experts by up to 80%," she says. "In the 2021 holiday season, over 75% were returning staff, and we expect the same for 2022."
Earlier this year, Mastermind Toys launched its namesake private brand collection, which includes toys, games and school supplies, to coincide with the release of its Back to School Play Guide. The retailer's own line is now being integrated into customer experiences such as the brand's Monthly Faves and Birthday Perks programs, its community impact initiatives and its Holiday Play Guide, and it'll also be featured in Today's Parent's Gift Guide. "Beyond this year, we'll strategically double private brand offerings, especially in categories where we believe we have the right to win, such as baby and outdoor," she says.
Looking to the future, Mastermind Toys has plans to grow its sub-brand, Mastermind Toys Baby, launched in 2021. Designed with its littlest customers in mind, the brand will continue introducing itself to new parents as the official play partner of The Baby Show, and by offering its Perks loyalty members exclusive deals.
"I deeply believe in the importance of knowing and living your brand purpose with everything you do," says Jordan. "Whether we're making decisions on strategic opportunities, managing through a crisis or introducing a new category to our collection, I've reminded myself of what this beloved brand has stood for over the last 38 years."
Jordan notes that in her first 100 days on the job and in the midst of a life-altering pandemic there was no playbook on how to lead. But when it comes to the skyrocketing success of Mastermind Toys, we suggest she consider authoring it herself.