Gay Lea changes its product-centric ad philosophy
The dairy co-op looks to deepen awareness with a master brand campaign.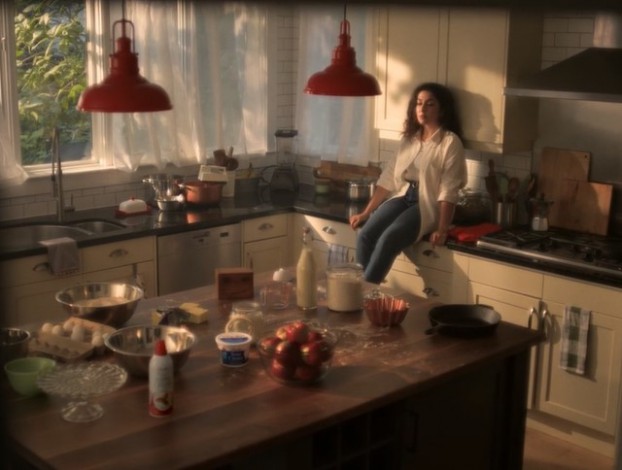 Dairy cooperative Gay Lea Foods is leaning more into emotive storytelling than products as it unveils its latest master brand campaign.
In the spot, a home baker frantically prepares a cake and sets off a smoke alarm before her family arrives.
Sara Abe, senior director, commercial capabilities and marketing at Gay Lea, tells strategy the campaign is focused on showcasing aspects of everyday life in a real, unvarnished way.
"We are part of your everyday food experiences at home," Abe says. Previous marketing, she notes, was very product-based, but with its new master brand campaign, Gay Lea has an opportunity to step away from that kind of functional storytelling.
Created by new Gay Lea AOR Blackjet, it is the first campaign to be anchored by the CPG's "Share Joy" brand positioning. The goal is to strengthen brand awareness and grow market share of Gay Lea's butter, sour cream and whipped cream product lines. Despite high household penetration levels, Abe concedes that when prompted, people don't actually know what the brand stands for.
This is an opportunity to drive awareness that a product like butter can elevate the enjoyment of food experiences with family.
Blackjet, together with True Media, has been working with the Gay Lea brand team to launch the campaign to coincide with the holiday season – a time when caring for and connecting with people around food are top of mind.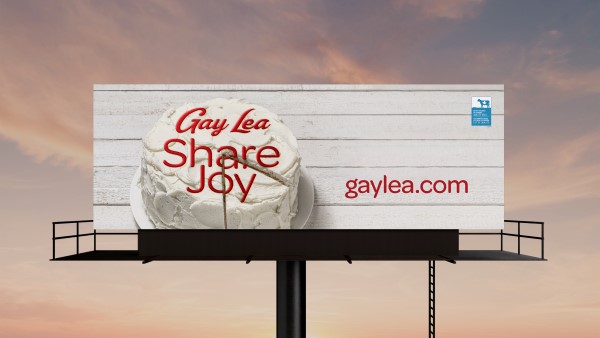 The strategy emerged from consumer research that identified the "Food Citizen" as the primary audience while underscoring the importance of a consistent, quality product that delivers an emotional reward, such that you might get at a farmer's market.
Last year, the CPG unveiled a holiday cookbook as part of its efforts to tell a bigger story with #bakeitforward, tapping the renewed interest in home baking.
The campaign is running on TV, digital and limited OOH channels (see above). Point-of-sale assets will be arriving to grocers over the next few weeks.
According to Abe, it's been a long time since the brand has been on television, and the latest master brand campaign represents a repurposing of where it is directing its marketing dollars.
Gay Lea Foods Co-operative Ltd is a leading Canadian co-operative with members on roughly 1,400 dairy farms across Ontario and Manitoba.