Inside Metro's Ontario Locally Sourced program
The grocer is seeing a wider range of products and strong Royal Agricultural Winter Fair coupon redemptions.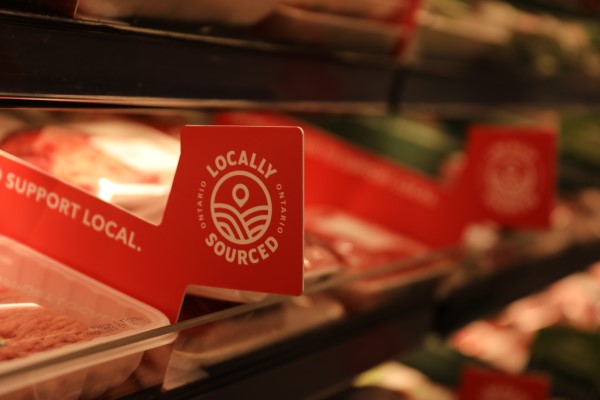 Metro's Spotlight on Local is back at the Royal Agricultural Winter Fair, and Ontario brands will also feature prominently at shelf too.
In the fourth year of the partnership, the Royal Agricultural Winter Fair will focus on the importance of urban farming and the role it plays in Ontario. Spotlight on Local is a key component of the annual fair. This brings together entrepreneurs from Metro's Locally Sourced program, vendors/samplers, winners from The Royal Agricultural Winter Fair's food competitions, and artisanal local food and beverage suppliers from across Ontario's regional tourism destinations.
Within the Spotlight on Local area, guests will also find the Champions Showcase Presented by Metro. This area honours local talent by showcasing various award‑winning products including butter, cheese, honey, maple syrup and preserves. Food competitors are automatically submitted for consideration in Metro's Locally Sourced program, which may earn them distribution in Metro stores.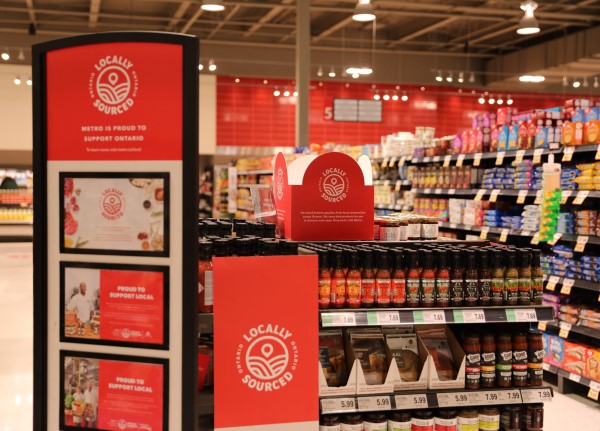 Mathieu Robitaille head of marketing Ontario division for Metro, tells strategy that prior to the pandemic, the Royal Agricultural Winter Fair, which runs until mid-November, would bring in about 300,000 visitors. And he says Metro sees impressive coupon redemption numbers – in about 91% of its stores – reflecting the scope and broader visitor interest in Fair activity, province-wide.
In Metro stores, for participating Local products, there is a dedicated section for shelf stable items (see above) with a range of meat, cheese and ice cream representing all parts of the province. There's also a slew of fresh produce that's making its way in.
The Locally Sourced program isn't just about free listing opportunities, prominent POS placement and enticing shoppers with omnichannel promotions and Air Miles rewards. Metro is also providing business coaching and marketing support to Locally Sourced entrepreneurs. According to Robitaille, Metro helps mentor local businesses through its agency The Hive, and through its internal team.
Robitaille says that a number of locally-sourced brands have also been connected to the Loblaw Ontario Made program. Partners are encouraged to join that program too, he says. Locally Sourced even works openly and frequently with Ontario Made vendors too, Robitaille says – all part of making local bigger and stronger, and showcasing pride in what's home-grown.
He tells strategy there's a sustained consumer passion for local and supporting entrepreneurs that continues as we emerge from COVID, as well as a desire for discovery.