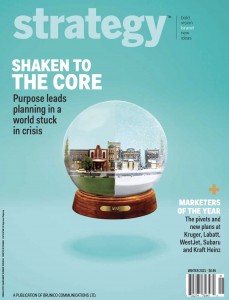 Winter 2021
Marketer of the Year
2020 MOY: No mess too big for Susan Irving
To survive the pandemic, Kruger's CMO turned CPG tropes on their head.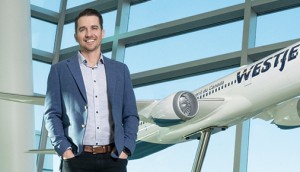 2020 MOY: Rob Daintree stays the course
When WestJet went premium, it didn't lose its personality. How the marketer is maintaining its approachable brand even amidst the crisis.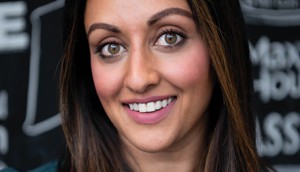 2020 MOY: Behind Nina Patel's creative marcom
How the Kraft Heinz marketer is steering the company's portfolio of brands to grow in Canada.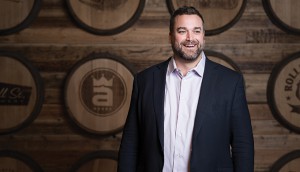 2020 MOY: Todd Allen's strategy holds up
Labatt grew share last year thanks to a system of approaches the marketer set up before the pandemic.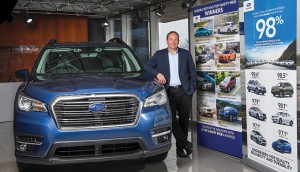 2020 MOY: Ted Lalka sets the stage for Subaru
How the long-time marketer leaned on messages of safety and trust during a year of reckoning.
Features
Editor's Note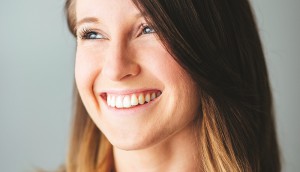 Great(er) expectations
Strategy Editor Jennifer Horn on marketers' need to keep their brands accountable to their principles.
Publisher's Note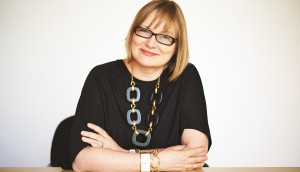 The reset & reinvention of… the collective POV
We're into another slog where no area of decision-making is on auto-pilot, writes Strategy publisher Mary Maddever.
The New Establishment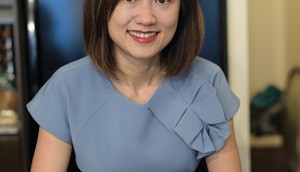 New Establishment Brand: Teresa Blakney freshens up frozen
The Conagra brand manager is trying to grow the frozen food pipeline and foodservice biz.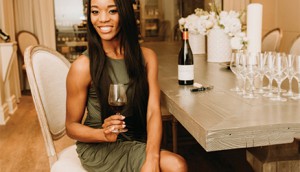 New Establishment Brand: Amanda Horn breaks through
How this year's winner prepped alcohol brands for pandemic pivots by trusting her gut and trying some virtual experiments.
Upfronts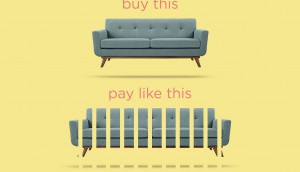 Will that be cash, credit or pay later?
From the C-Suite newsletter: Pay-later options are helping drive conversion, higher average purchases and premium upgrades.

« Return to all magazine issues