Articles Tagged 'Time's Up Advertising'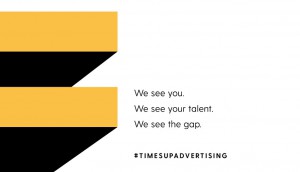 The problem isn't just how the ad industry treats women
It's also how it makes money, writes The Garden's Sarah Phillips, who looks at a tough issue ahead for Time's Up Advertising.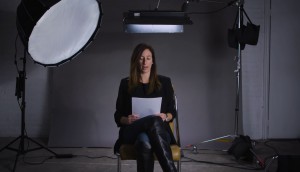 Video shines a light on sexual assault in Canadian agencies
Real stories from staff in the industry show that the issue is as present here as it is in any other country.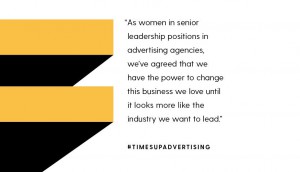 ICA to hold Time's Up Advertising forum
The gathering will give women in Canada a chance to participate in similar events happening across North America on May 14.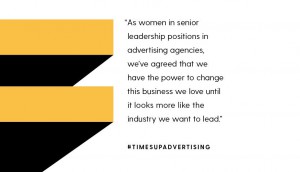 Time's Up tackles issues in advertising
The new org launches with more than 180 agency leaders pledging to fight harassment and discrimination in the workplace.