Holiday shopping habits, student edition
The who, what and when of how young Canadians are buying, plus other insights from a recent SPC survey.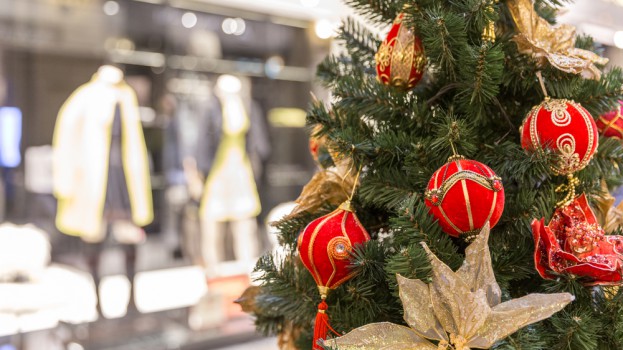 Clothing, cosmetics and gift cards are the top categories students are gravitating towards for their holiday shopping, according to a recent survey by SPC.
The company polled about 800 of its members (including mainly high school, college and university students and skewing heavily female) to get a pulse on how students are shopping this year. Based on the results, 81% say they'll be shopping for clothing during the holiday season, with 56% saying the same for cosmetics and 54% for gift cards. Those were followed by fashion accessories, books and magazines, jewellery and watches, as well as shoes.
Just 34% and 30% say they plan to shop for electronics and cell phones/accessories, respectively and just 25% plan to purchase video games during their holiday shopping.
Unsurprisingly, parents (89%), siblings (76%) and friends (74%) are the top gift recipients, followed by other relatives (47%), boyfriends/girlfriends (32%), pets (22%) and teachers (13%). On average, 67% report they'll spend under $150 per person they buy for.
Nearly half (46%) say they plan to spend the same amount as they did last year, but 30% plan to spend more. For 25%, that was more than $300 last year, followed by 18% spending between $50 and $100 and 15% spending either between $101 and $150 or $151 and $200.
A small percentage of those surveyed (11%) say they began shopping back in October (most shopping takes place in November and December), with 68% reporting they won't be shopping any later than they did last year.
Thirty-eight percent say they're planning to do more online holiday shopping than last year, and 31% say about the same as last year (11% report they'll do less and 20% don't shop online at all). Another recent survey by SPC of just over 600 millennials suggested that 39% only shop online every couple of months and many are motivated by free shipping and discounts.
In terms of deal-finding, a majority plans to spend on Black Friday (65%), Cyber Monday (59%) and Boxing Day (72%).
Featured image via Shuttertstock