Mary Maddever
Articles by Mary Maddever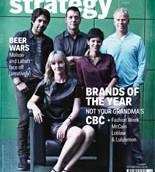 Building brand stories
Strategy executive editor Mary Maddever on what gets us to love a brand.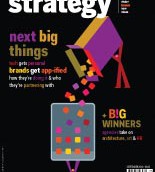 Killer apps: ads' tech tipping point?
Strategy executive editor Mary Maddever on the app-ification of brands, and a new shopper-focused award show.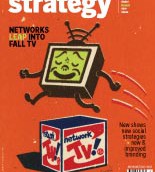 Editorial: Net(re)working
Executive editor Mary Maddever on the new opportunities for engaging audiences, and how the media industry needs to change to reflect them.
Ads that earn their keep
Just in time for Cannes, strategy's executive editor Mary Maddever looks at world-class innovation and how marketing trends are changing the way businesses operate.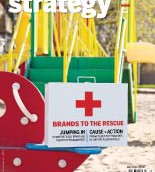 Community-led and nimble: the new corporate social relationship
Strategy's executive editor Mary Maddever looks at unrealistic expectations and limitless opportunities in the new CSR landscape.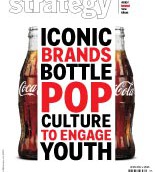 Micro-audiences: the new clout
Want to reach today's teens? It's time to throw aside the one-size-fits-all approach, writes strategy executive editor Mary Maddever in the editorial for our youth issue.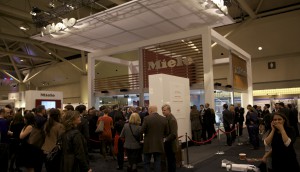 Miele's open Haus at IDS
The appliance brand makes a big splash at the Toronto design show with an exhibit-turned-theatre display.
Editorial: The creativity-effectiveness continuum
How the two areas are more connected than you might think.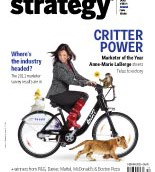 Dear Santa…
A 2012 wish list from adland.
Agency of the Year ate our redesign
Executive editor Mary Maddever provides a glimpse behind the scenes of AOY and Strategy's redesign.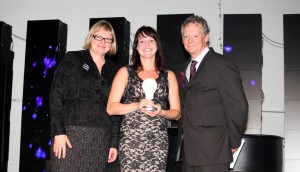 Christine DesJardine wins top P&G brand building award
The category brand manager for Oral Care picks up the big prize, while SMG wins for Best Agency Partner.
AToMiC Awards 2011
Strategy's inaugural awards celebrate the best achievements across Canada's media industry, spanning advertising, technology, media creativity and content.