NADbank: Globe rebounds, post holds firm
Phillip Crawley has been vindicated. The publisher and CEO of The Globe and Mail said back in November he never believed that newspaper readership in general - and for The Globe in particular - had declined. He maintained it was a...
Phillip Crawley has been vindicated. The publisher and CEO of The Globe and Mail said back in November he never believed that newspaper readership in general – and for The Globe in particular – had declined. He maintained it was a temporary blip caused by the avalanche of free copies being distributed, in large part, by newcomer National Post. And the results of NADbank's Toronto fall readership survey appear to have proved him right.
The new research shows The Globe has regained most of the weekday readership it 'lost' in the previous study and, to the surprise of many on the media planning and buying side of the business, the National Post has also continued to grow.
Both papers have gained in key demographics such as university graduates and high-income earners, but weekday numbers indicate readers are spending more time with the Post than The Globe.
While NADbank's most recent study is believed to be a more accurate depiction of the market than the one last spring, there is still concern in the media camp about the number of newspapers being given away and their effect on the measurement process, particularly during survey periods.
Debbie King, executive vice-president and managing director of Optimedia Canada, characterizes the previous study as 'too far from reality' given the number of free copies floating around in the Toronto market.
'In terms of how the Post sat, I took that with a grain of salt.'
Results of the fall study show overall newspaper readership remained stable between the spring and fall surveys with 55% of adults 18-plus reading at least one of the measured papers on an average weekday.
Average weekday readership of three of the four measured papers is up: The Globe came in at 506,700; the Post, 302,900; and The Toronto Star, 1,179,500. The Toronto Sun, meanwhile, dropped to 634,3000 from 711,500.
Susan Ellsworth, vice-president and research director of OMD Canada, says she wasn't surprised The Globe rebounded but was a little shocked to see that the Post continued to gain, and seemingly at the expense of The Sun.
'The volatility we're seeing from survey to survey just shows that certainly in markets like this, we could really use a survey more than once a year,' Ellsworth says.
'We recognize it's expensive to do this kind of research but if NADbank is moving closer to some kind of year-round measurement, we think that's the way they should be going.'
She says readership for key demographic groups – university graduates, managers/professionals (MPE), adults 25 to 54, and adults 25 to 54 with household incomes of $75,000 or more – are back to levels on a par with those of NADbank spring 1998 for all four papers. The Post has picked up some of these readers from The Star and The Sun.
MPE readership for The Globe is 25%, up from 17%; the Post 17%, up from 13%; The Star 38%, down from 39%; and The Sun 15%, down from 18%.
In the coveted adults 25 to 54 with household income of $75,000-plus category, The Globe rebounded to 23% from 13%; the Post gained 4% with 15%; The Star is up 2% to 38%; and The Sun dropped 7% to 17%.
The Toronto fall readership study was conducted over 13 weeks between Sept. 21, 1999 and Feb. 5, 2000 with a sample size of 1,500 in the CMA (core market area) and 1,800 in the EMA (extended market area).
The percentage of adults 18-plus who read at least one issue of The Toronto Star Monday to Friday dropped 2% to 46%. The Toronto Sun lost 1%, moving to 31% while The Globe increased to 22% and the National Post remained unchanged at 15%.
The Toronto Star also saw a slight drop in its Saturday (1%) and Sunday (2%) readership. Saturday readership of The Sun remained unchanged while The Sunday Sun lost 2%.
Both The Globe and the Post gained 2% on their Saturday readership.
Fieldwork for the next NADbank survey, to be released in November, is currently underway through June in all Canadian markets.
Kraft Heinz beats the street, but reports slight sales slide
The company's Q2 net sales, while down slightly, reveal continued demand for snacks and pre-packaged meals.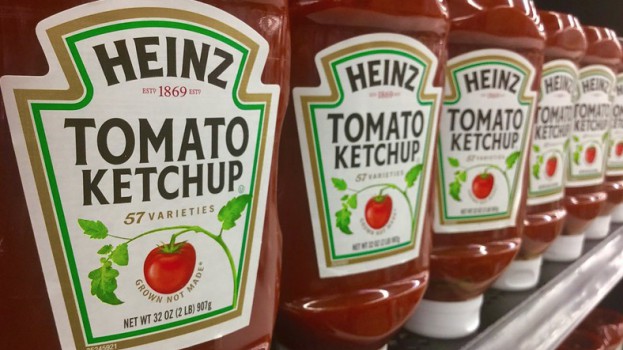 Kraft Heinz is reporting earnings of 78 cents a share, beating Wall Street's estimate of 72 cents a share, thanks to continued demand for snacks and pre-packaged meals. However, the company also reported a net sales decline of 0.5% compared with the same period last year, to $6.6 billion, according to its latest Q2 earnings report, released Tuesday.

The company experienced a favourable 2.3 percentage point impact from currency and a negative 0.7 percentage point impact from its February divestiture of Hormel Foods – including the Planters peanut brand – which closed in the second quarter of 2021.

Its cheese divestiture – which included the sale of its natural cheese division to Lactalis – is expected to close in the second half of 2021, says Kraft Heinz Global CEO Miguel Patricio in this morning's conference call.

Adjusted EBITDA slumped 5.2% versus the year-ago period to $1.7 billion and increased 6.6% versus the comparable 2019 period. Higher transportation and inflation-related goods costs continue to affect the company's bottom line.

Kraft Heinz' organic net sales declined 3.6% in Canada over the last three months compared with a comparable period last year, this as total net sales rose 8.8% year over year. 

However, its overall organic net sales slipped 2.1% compared with 2020 figures. This includes the negative impact stemming from exiting its McCafé licensing agreement. However, this decline was partly offset, Kraft Heinz reports, by "partial recovery in foodservice channels and retail consumption trends."

"Food service is recovering, and recovering fast," Patricio stressed in today's earnings call. He said "the bet to support QSR" early in the pandemic, with individual packets of ketchups and sauces, is paying off.

Channel trends are still normalizing, he warns, and it's too early to see how at home or away from home, will net out. "We have big ambitions for away from home business," he said. Consumers continue to evolve how they eat, with Patricio saying that Kraft Heinz is collaborating with a popular DTC brand for its Philadelphia cream cheese.

Accrued marketing costs, the company reports, rose to $968 million from $946 million in December 2020.

"We are investing more in our brands, and better as well, building a much more creative company," Patricio reported.

Kraft Heinz is also strengthening and diversifying its media presence, he said, driving repeat rates for those discovering and rediscovering the brand. Patricio added that the company is continuing to drive its transformation program forward, modernizing its brands and better connecting with its consumers.