Nielsen and Hunter Straker to develop shopper marketing metrics
New hook-up aims to boost ROI for CPG cos and retailers.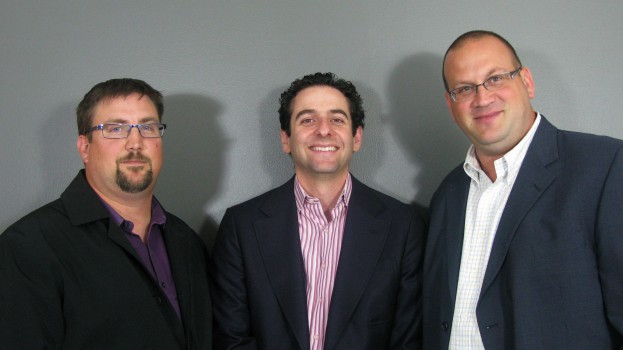 Hunter Straker has just penned a deal with global consumer insights provider Nielsen that will see the two firms collaborating on end-to-end shopper marketing solutions for the CPG manufacturing and retail sectors. This is on the heels of Hunter Straker having recently transformed from a visual identity and CPG design company to a purchase design agency driving path to purchase through in-store touchpoints.

The joint venture will see the two companies leveraging their combined expertise to offer this service through one team. Nielsen will bring its consumer insights and data to the table while Hunter Straker will leverage its shopper marketing know-how to create and execute shopper marketing programs – everything from in-store promotions to whether or not a company should change the colour of its packaging.

Using expertise culled from in-store shopper behaviour field work it's conducted and refined over the last 18 months since refocusing its direction, Hunter Straker will use Nielsen consumer data to generate insights related to a particular retailer or category challenge and in turn use that to devise a shopper marketer solution, says Matthew Diamond, partner and managing director, Hunter Straker. It's a match made in heaven, he says, as clients will benefit from the Nielsen data combined with the Hunter Straker's strategic and creative capabilities.

Hunter Straker partner and self-termed "retail guy" James Fraser, who leads the shopper marketing team, says many clients have consumer data at their fingertips but don't know how to use it and make it useful shopper marketing information.

"The big opportunity is getting Nielsen to the table earlier in the process," adds Fraser, as it often happens that clients tap into the research too late.

A big goal of the partnership, says Neil Weitzman, VP shopper marketing and strategy at Nielsen Canada, is to develop an ROI scorecard – much like the Nielsen rating points in the media world – for measuring the effectiveness of shopper marketing programs that are both cost-effective and applicable to both manufacturers and retailers.

"No one really knows if they're getting their money's worth," Weitzman says. "A lot of models aren't looking at both retailer objectives and manufacturers' objectives and doing it in a timely cost-effective way so the Kraft and P&Gs of the world can measure it every time."

Another aim is to use their data to do historical benchmarking and essentially pre-test shopper marketing programs by determining which will have the best chance of paying out, he says, a process that will save clients money as they won't be rolling out expensive shopper marketing campaigns and doing the ROI after the fact.

Diamond says a service like this can also help global brands wishing to enter the Canadian market succeed as the country's retail landscape is unique.

"The cardinal sin is you are that global player or that US player and you assume that program you executed at Kroger will work just as well at Loblaws. The reality is they're different playing fields."

Photo from left to right: Hunter Straker's James Fraser, Matthew Diamond and Nielsen Canada's Neil Weitzman.