P&G launches time-saving challenge
The "It All Starts with Yes" program aims to improve family life with a contest and coupon component.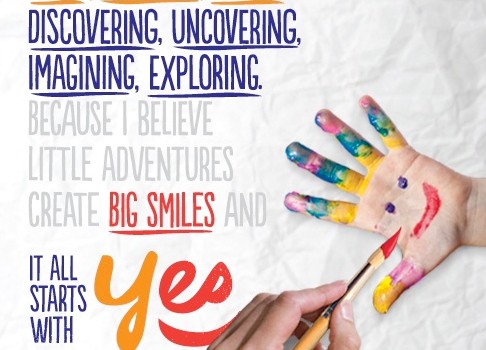 P&G Canada has just rolled out a challenge involving multiple brands with a Facebook throw to the brand's coupon site, BrandSaver.ca.

A P&G survey found 64% of tired, time-crunched moms said no to requests to do things together as a family more than once per week. This was the insight behind the "It All Starts with Yes" challenge, which encourages parents to spend more time with their children by saying yes to them more often. Existing P&G fans are directed to the It All Starts with Yes Facebook page via multiple P&G brand sites, and if they "like" the page, they can create and customize "yes" coupons to give their kids. They can also get in on the coupon action as they will be directed to the Brandsaver site.  Participating products on the Facebook page are Bounty, Charmin, Puffs, Tide and Mr. Clean, and coupons are available for these brands and more.

From the end of October until March, consumers can also enter a contest for a chance to win one of 15 monthly draws for P&G gift baskets featuring participating products, as well as a grand prize of $10,000 cash that can go towards their ultimate "yes" moment.

One of the goals of the program is to present affordable, time-saving solutions to families so they can spend more time together and less on housework, but P&G spokesperson Victoria Maybee says the program also presents an opportunity for P&G to come together as a family of brands online – and there are other sites, such as the P&G Everyday Solutions Canada Facebook page, which also do so.

"With Facebook and social media it's important for our brands to be there to engage in conversation with our consumers…but we also want to be helping increase trial and penetration of our brands," she says.

The BrandSaver site, launched in Canada in 2003, gets about half a million hits a month and, much like the BrandSaver booklet distributed in newspapers, offers mainly high-value coupons of $1 to $2 or more off  most P&G products.