Leo Burnett wins big at ADCC Awards
The agency picks up 65 awards, while other top winners include Rethink, DDB Vancouver and BBDO.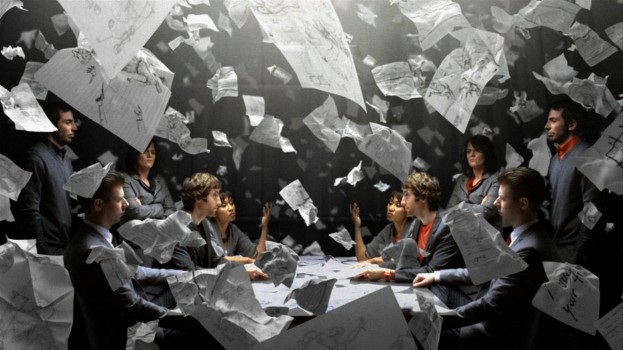 Leo Burnett was the big winner at the 62nd annual Advertising & Design Club of Canada (ADCC) Awards last night, raking in a total of 65 awards including the inaugural Scarlett Letter award for Agency of the Year, as well as a Gold in the Integrated Campaign category for its "100%" campaign for Kellogs Fibre Plus, a Gold in the Promo category for its James Ready "Cap Recall" program, a Gold in the Special Effects category for its ad "Love/Hate" for the ADCC (pictured) and a Gold for their radio public service ad, "Driving," for Durham College radio.

Other big winners included Rethink, which took home a total of 33 awards including a Gold in the Advertising category for its public service ad "No Tankers" for Dogwood Initiative, as well as for its poster campaign for Metro, its OOH piece "Gold Billboard" for Science World and for its miscellaneous entry "Iceberg Ice Cube Trays" for Offsetters.

DDB Vancouver amassed 24 awards including a Gold in Advertising for its transit ad, "One Bulb," for BC Hydro. BBDO, which was awarded 14 trophies, won a Gold in Advertising Broadcast for its "Change" TV spot for FedEx, as well as the Gold for Media Innovation for its "Cat" entry for Skittles.

Other highlights include Proximity winning an inaugural Scarlett Letter award for Interactive Agency of the Year, and Taxi 2 winning a Gold in Interactive Media for its "Mini Vending Machine" for Mini Canada.

All in all, 41 Gold awards and a total of 380 awards were given out to a sold-out crowd at the Telus Centre for Performance and Learning. A jury of international judges determined the winners in categories spanning advertising, graphic design, editorial design and interactive media.

To view a full list of the winners, check out the ADCC site.