Rethink is new Molson AOR
The new account is the biggest ever for the Toronto office.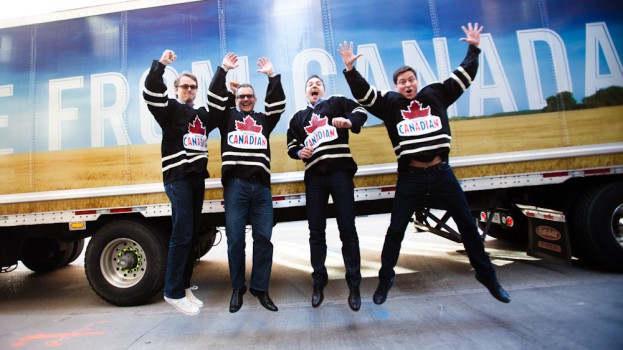 Rethink has become the AOR for Molson and Rickard's, the biggest win in the agency's history.

Peter Nowlan, chief marketing and strategy officer at Molson Coors Canada, says the agency won out of the handful of those shortlisted because of its knowledge of the nuances of Canada, which play heavily into the branding for Molson Canadian.

"They had a great insight into the regionality of Canada and how to reflect that," he says.

The framework branding for Molson Canadian and Rickard's will remain the same under the new agency, says Nowlan, but there is always room to tell the brand stories in new ways.

"The organizing ideas around Molson and Rickard's we are really happy with, and it is resonating with beer drinkers, but there are always new ways to tell stories," he says. "We are always looking for new and interesting articulations of the idea."

Chris Staples, partner and creative director, Rethink, says the agency is excited to work with two of the largest brands in Canada.

"There are great opportunities in digital and social media to move the brands forward and make them even more relevant in those spaces," he says.

He adds that the win gives the office of 30 the opportunity to put more bodies into its new Toronto space, which can fit 100 people.

Molson recently parted ways with its long-time AOR CP+B Canada. The MDC Partner agency worked with the beer brand for seven years and launched Molson Canadian's "Made from Canada" positioning in 2010.