No Name to roll out in-store, digital promotion in 2012
Loblaw's value brand sums up its appeal with simple math in a new advertising push.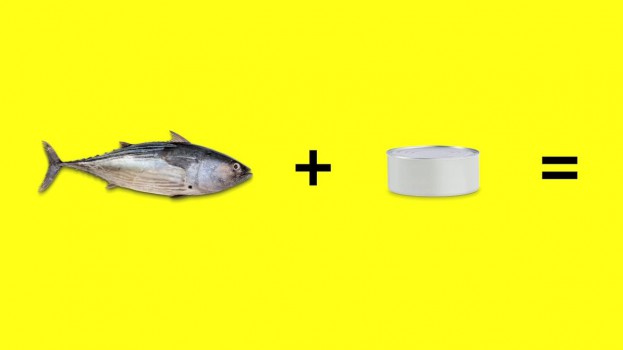 No Name is re-entering the campaign field after a year off the airwaves, says Allan Lindsay, VP brand marketing, Loblaw.

"We wanted to get back to reinvesting in the business and driving awareness," says Lindsay. "It's reinforcing that No Name is keeping it simple and offering great value."

The "Good and Simple" spots began airing in mid-January and are a continuation of the brand's previous advertising identity, he says. The ads target mothers looking for a good value when family shopping.

Currently, three commercials are on the airwaves, but there are plans for more spots, digital advertising, and in-store promotion throughout 2012. All promotion will follow the same creative treatment, and featured products will be chosen based on seasonal relevancy, says Lindsay.

One spot begins with a yellow screen and an image of a tuna fish. A bold black plus sign pops up followed by an empty can. The equation finishes with a shot of No Name canned tuna.

The campaign is designed to convey that while No Name is a great value, it is also a great product, says David Rosenberg, chief creative director, Bensimon Byrne, the agency on the project. The focus on the simplicity of the food is key.

"The brand is iconic: stark yellow and black packaging, completely simple, not a lot of investment, because what was in the package was more important. Inspirationally, picking up on that iconography, that unbelievable simplicity was important to us and reminding people that what goes on the package is less important than what goes into it."

Keeping that philosophy in mind, the entire campaign was purposefully kept low-cost, opting for 10- and 15-second spots, with the commercials created in-house.

"It's important that when we're advertising about keeping it simple and basic, that the advertising itself delivers on that," says Lindsay.