Stops, starts & changes: Puma lands at Future Shop
In this edition we look at a stop from Rona, starts from J.Crew and Tim Hortons and changes from Mountain Equipment Co-op and Future Shop.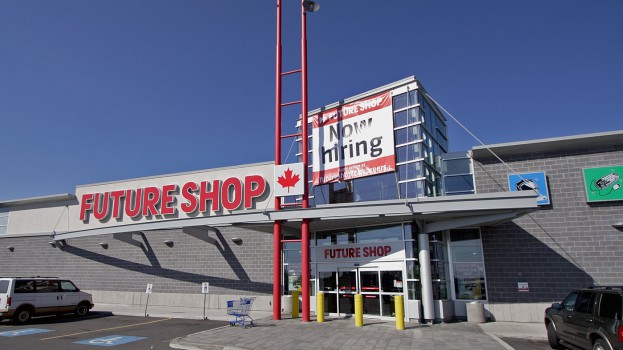 Stops
Quebec-based Rona is looking to scale back on its superstores to focus on smaller outlets, particularly in the Ontario market. It's circulated a list of 23 big box stores, located mostly in Ontario, that it will either abandon or reduce in size. The move is a reaction to an increasingly cluttered home-improvement category and mounting competition from U.S. giants like Lowe's.
Starts
J. Crew is opening up three new stores in Canada this year, as well as introducing something new to Canadian shoppers. Two stores will open in Western Canada this spring – one in Vancouver and one in Edmonton – and the third will open in Toronto this fall, adding to the first store it opened in Canada back in August at Toronto's Yorkdale Mall. All three stores will not only carry J.Crew women's collection, but also, for the first time in Canada, the men's collection.
After opening its first-ever flagship store at Toronto's Yonge-Dundas Square at the end of last year, Markham, ON.-based Kazareen Textile Company's new Canadian contemporary urban wear fashion brand 3F Fashions plans on opening another 33 stores in three years across the country.
Tim Hortons is planning on opening a bunch of new locations in 2012. The iconic Canadian brand will be opening between 155 and 175 new locations in Canada and 80 to 100 full-serve restaurants in the U.S. this year. Timmy's has a further 15 locations planned to pop up in countries belonging to the Gulf Cooperation Council, which includes Saudi Arabia, Bahrain, Kuwait, Oman, Qatar and the United Arab Emirates.
Changes
Mountain Equipment Co-op is expanding its product offering. A lot. It's introducing more than 1,400 new products this year, which represents the largest inventory introduction it's ever undertaken. The expansion will see new emphasis placed on running, cycling and yoga clothing, as well as its signature camping gear. The expanded focus is meant to reflect the lifestyle of MEC customers, 71% of whom live in urban centres and are just as active close to home as they are on the campgrounds.
Future Shop will be introducing Puma-branded accessories in June. The tech retailer will feature a whole bunch of products including Puma-branded headphones, mobile cases, laptop cases, camera bags, camera cases and iPod accessories both in-store and online.
Picture taken by mysudbury.ca, Flickr Creative Commons