Consumerology: Look to those most immersed in social network for future
Bensimon Byrne's Max Valiquette says Canada's most engaged social media users want more discounts and coupons.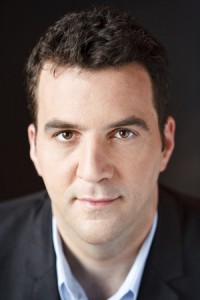 The news, from Consumerology's social media research, hasn't been great for brands: people don't necessarily want to connect with brands through their social networks, and more to the point, they aren't even doing it all that much – somewhat concerning for us as marketers.

There's good news, though, found in consumer segmentation.

We segmented Canadians who are engaged in social media into three different groups: the Immersed, the Particulars and the Connectors. The Immersed were, not surprisingly, those people who were most immersed in their social networks. And while all of our segments are less connected to brands than we might have liked, the good news is that the Immersed were the most likely to be using social media to connect to brands and companies.

This is significant – the more friends we have on Facebook, the more brands we connect to. The more news sources we follow on Twitter, the more companies we follow. We don't find the time to have a large number of personal relationships on Facebook by reducing the number of brands that we "Like." In other words, we don't sacrifice engaging with brands to connect with friends. As we get more immersed in our networks, we get more connected to our brands.

Retailers should pay attention to what the Immersed are doing and how brands can motivate them through their networks, which is almost exclusively couponing and discounts at this point. Half of all of our respondents said they would connect to almost any company, brand or product on social media if more offered financial incentives to do so, like a coupon. For the Immersed, that number was significantly higher: 63% of them said that they would do so – and these are the folks who are following the most brands in the first place.

As old-fashioned as this sounds, coupons and discounts are just as important in social media as they are anywhere else. We're already seeing it start on sites like Pinterest, where brands are leaving coupons and deals (in the form of images) on their boards.

And as people bring their networks with them on their phones, coupon redemption at the store level is incredibly possible. As your customers start to expect the retail experience and the social network to be fully connected, it makes sense to get ahead of the curve.

It's all a form of engagement now: the way you incite your customers to follow you in social media is also the way that you get them to try your brand when they are shopping. A coupon or discount is the way to do both. And that's a practice that all marketers are going to have to adopt, as all of our customers get more and more Immersed.

Max Valiquette is the managing director of intellectual property and content development at Bensimon Byrne. For more information on Consumerology, or to download a copy, go to Consumerology.ca.