AToMiC: Concerned Children's Advertisers motivate inactive youth
The non-profit and agency CP+B have created an online game that can only be powered with a player's physical movement.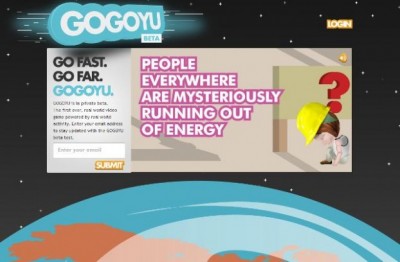 Concerned Children's Advertisers (CCA), a non-profit organization that concerns itself with issues that impact the well-being of Canadian youth, recently enlisted agency CP+B to create an innovative online game that is solely powered by physical movement.

For now, the GOGOYU pilot game is being tested with 250 children in different communities across Canada, where each of the youth will be given a digital pedometer to track their physical movement during the day. In order to play the game, the youth must complete a minimum physical activity goal of 8,000 steps – which are then uploaded to the game. The player can use those banked steps to travel and complete challenges in the virtual gaming world.

When CCA conducted research for the promotion of youth physical activity, the organization found that the focus group, primarily between the ages of 10 and 12, communicated that they have a clear understanding of the importance of being active, it was the motivation that they were lacking, says Anne Lovegrove, chief program officer, CCA.

"[They] mentioned gaming quite a bit and we know that kids do spend a lot of time on screens…they spend an average of about 40 hours a week," she says. "Screen-time is very near and dear to their heart. So, we [took] that in a positive manner and decided to motivate them to become more active, [and] we thought that this was a very relevant and unique solution."

Lovegrove says that the results from the pilot program will be shared with the public in the hopes that it will provide a solution to the high rate of inactive youth in the country today.

What is AToMiC? AToMiC stories are about cutting-edge advertising, technology, media and content creation. The AtoMiC conference and award show is hosted by Playback and strategy magazine. Read up on the most recent winners here.