Viddy, Socialcam and YouTube tee off
New video-sharing mobile apps are gaining ground, but are they going to usurp YouTube's shining star in the video space? We asked a few industry pundits to weigh in.
New video-sharing mobile apps are gaining ground much like the Pinterest and Instagram phenomena from earlier this year. Despite being less than a year old, Socialcam has reportedly amassed 40 million users, while Viddy claims 28 million, and both have topped the App Store download charts in recent months. These platforms allow people to upload videos, follow videographers and socialize over content. Justin Bieber is on it. The Muppets are on it. So are they going to usurp YouTube's shining star in the video space? Will social mobile video kill the video web star?
These platforms are definitely competing for consumers' hearts and marketers' wallets. Experts shared their opinions on which would prevail and three camps emerged: Team Viddy/Socialcam, Team YouTube and Team Do-it-all. There hasn't been a love triangle this exciting since Twilight. Read on and choose your team.
TEAM VIDDY/SOCIALCAM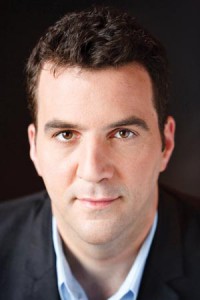 Max Valiquette, managing director, intellectual property development and content, Bensimon Byrne
YouTube, the unquestioned leader in video streaming, is finally facing some serious competition – from a mobile social standpoint.
While YouTube is technically a social network (in that people can start channels and gain followers) it actually functions much more like a version of TV on the web: it's a destination, often for mainstream, mass-generated content. It's not formatted for mobile, we don't think about it as a place to quickly upload on-the-go videos, and it's not really built for having a micro-social network.
While Viddy, Socialcam and its ilk may not completely dethrone YouTube, these platforms have a real chance to own the embedded social sharing space. Last quarter, monthly usage of iOS and Android video apps jumped by almost 80 minutes per user – and dropped on Google  sites (read: YouTube) by about 50 minutes.
We can see where things are trending; as mobile web becomes more important and we start to share more of ourselves, we will look for dedicated apps that facilitate it.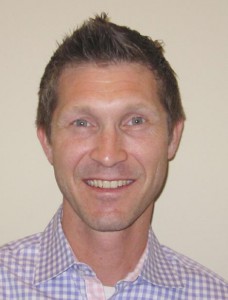 Ian Giles, director of social strategy, MediaCom
Viddy and Socialcam have a combined reported user base of more than 60 million. If these platforms follow the same trend as Instagram, it could be the next big acquisition target for Facebook, Google or Twitter.
Although app-viewing still doesn't rival YouTube's average time spent per month, it could start to make an impact if consumers continue their love affair with this easy, accessible, on-the-go technology.
Brands have also started to embrace Viddy as a viable marketing tool. To launch The Muppets movie, the Disney-owned entertainment brand teamed up with Viddy for a production pack that provided users with Muppet overlay content. Applied to users' video clips, it could then be uploaded to the site to promote the movie (the way Instagram provides filters to alter images).
What could derail the plans for Instagram-like success is if fickle consumers adopt something else before it can get acquired. There are many up-and-coming copycat versions such as Klip and Color also trying to fill the space. YouTube has some competition.

TEAM YOUTUBE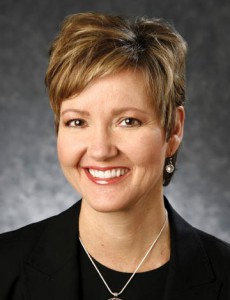 Judy Wheeler, director of marketing, Nissan North America
In a highly competitive retail auto market, it's more effective to focus our spend on channels that hit the reach levels rather than spreading our investment over riskier mediums.
Being first to engage in new social platforms can also just be a flash in the pan that doesn't bear fruit. Former iOS superstar Draw Something is proving to be a passing fad, while Google+ never really took off.
While social engagement is important, YouTube provides opportunities beyond this, as it offers paid advertising, pre-roll, re-use of existing video assets, and it can act as a central hub for video content.
YouTube is the second-most used search engine in Canada (behind Google) and time watching videos through YouTube channels continues to grow.
We follow the "fish where the fish are" model, and the video watchers are on YouTube. This is where the audience is, and I don't see that changing any time soon.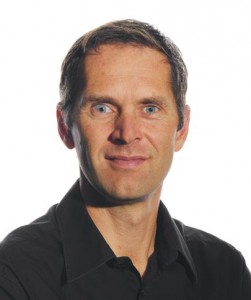 Andrew Barrett, VP marketing, Samsung Canada
Instagram captured the hearts and thumbs of over 50 million mobile photographers through its simple-to-use approach, turning photos into works of art. Should YouTube feel threatened by a similar challenger? Not at all.
YouTube owns two important components of the web: the video generating and the distribution side. It's also positioned itself towards longer and more premium content. YouTube's direction is supported by the data: 40% of internet users watch videos for longer periods of time than ever before and across multiple devices.
Viddy and Socialcam are positioning themselves as the agile replacements for shorter user-generated videos. But the auto-sharing of Viddy and Socialcam (a feature on both apps that instantly shares with a user's Facebook or Twitter feeds) and its reputation for driving up view counts through "clickbaiting" isn't a long-term growth strategy.
Facebook took steps to curtail auto-sharing by insisting users have to be watching for at least 10 seconds before Facebook apps can post the activity to a timeline. Video apps must also inform you that they auto-share and provide the ability to opt out on the page where a video is watched. These new rules will likely lead to fewer counts for Viddy and Socialcam.
Sharing YouTube content on your Facebook news feed is a much smoother process, and integration with Twitter and other social networks keeps bringing viewers in.
Right now, neither Viddy nor Socialcam pose a real threat to the king. YouTube is concentrating on a content-rich future by making a play for connected devices, leaving the two video sharing apps in the minor leagues.

TEAM DO-IT-ALL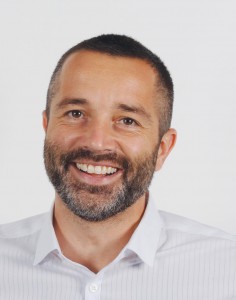 Matt Hassell, CCO, OgilvyOne Worldwide Toronto

YouTube is the second-biggest search engine outside of Google, and, not surprisingly, the second most searched term on Google is "YouTube." It's not likely going to be usurped by social/mobile video platforms like Socialcam or Viddy anytime soon. However, this does not make the other guys any less important to a brand – every opportunity to engage the consumer should be considered.

We are firmly in the era of branded conversations that take place via filtered photos, status updates, 140 character outbursts and yes, 15-second videos.

It's possible that a consumer could watch a TV spot on YouTube with a branded hashtag, and use an app on his phone to post about it on Socialcam, which will be seen by someone else on Facebook from her desktop computer who will in turn use her YouTube channel to share the video.

So how can a brand best engage a consumer on Viddy? One viable method would be through social influencers. I'd bet both Viddy and Socialcam users follow celebrities and athletes, some current media outlets, people who just seem to post the best (or most popular) videos and, of course, their actual friends. This is a tough rotation for the average brand to break into. But, a brand doesn't need to have its own followers to get their message out. All it needs is the right influencer relationship management program to ensure that those same uber-users get the message out for them. Product placement may never be the same. Imagine a brand like Lucky Charms showing up in the next double rainbow video.

In the end, all video platforms are likely going to help drive awareness and engagement for a brand. While YouTube is a perfect choice for reach and creating searchable content, Viddy and Socialcam are currently best suited for social campaigns.