Stops, starts and changes; Nordstrom confirms expansion rumours
Canadian Tire launches big push tied to its roots, Microsoft expands presence, a discount store closes 23 locations and The Body Shop opens experiential-focused stores.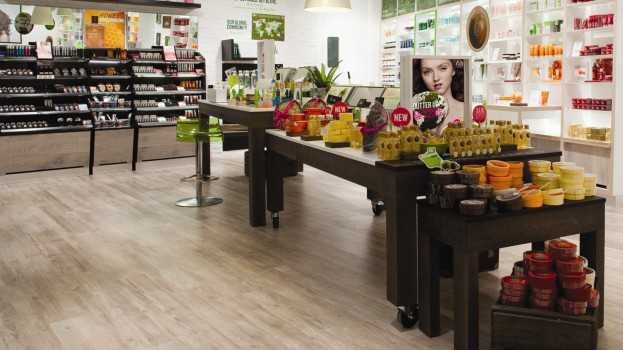 Starts
Nordstrom is opening its doors in Canada in 2014. The luxury retailer confirmed rumours it would take over soon-to-close Sears locations in Calgary, Ottawa and Vancouver, as well as one in Toronto's Sherway Garden, to open between 2014 and 2016. This follows a steady stream of international retailers moving in, including the much talked-about Target, as well as Topshop, Victoria's Secret and J.Crew.
In anticipation of Target's arrival, Canadian Tire has just launched a big push playing up its Canadian roots. Tied to its 90th anniversary, the home and auto retailer is shifting its ad spend on less grassroots efforts, such as event sponsorship and community building – true to its smaller-town beginnings – to more mass-media to boost campaign reach. It has also signed Canadian actor Christopher Plummer to narrate the campaigns, which are rich with Canadian imagery.
Microsoft is expanding its presence with the launch of more than 30 U.S. and Canadian pop-up stores for the holiday season. Shoppers will have the opportunity to learn new technology skills, test out Microsoft-enabled devices and receive staff recommendations, and follows its announcement earlier this year of permanent Canadian locations.
Mobilicity inked a deal with Loblaw to sell the mobile brand at nearly 50 kiosks at select banners across Canada. The mobile carrier is ramping up its retail availability, adding the grocery retailer kiosks to its existing locations at 7-Eleven, Walmart Canada and Metro.
Stops
One of Canada's original dollar and discount retail chains, Everything for $1 and More, is closing 23 of its locations throughout Canada. The retailer has 66 stores in total and has engaged Century Services to liquidate inventory at select stores in B.C., Alberta, Ontario, Nova Scotia and New Brunswick. This seems to be a continuation of the difficulties discount retailers have experienced in recent months. Giant Tiger put its expansion plans on hold citing a too-competitive market. Dollarama seems to be bucking this trend, however, as it prepares to open another 60 to 70 stores by end of January 2013.
A Bradford Giant Tiger was saved from closure after a community letter-writing campaign of over 1,500 letters were submitted, and in exchange for sticking around, Giant Tiger is asking locals to stop by and actually shop. It will have until 2013 to prove the chain is viable.
Changes
The Body Shop has opened its redesigned experiential-focused stores called Pulse to help compete against the influx of eco-focused brands, massive makeup-only chains such as Sephora and Murale, and online shopping. The new concept store focuses more on experiential retailing, setting out more products for testing and comfy chairs for lounging, as the Body Shop is banking that more time in stores means more products purchased.