TBWA and WestJet part ways
The move comes just one year after the agency signed on as AOR.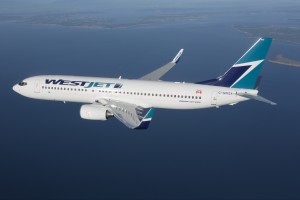 In a short statement Thursday morning, TBWA\Canada said it had reached a mutual agreement with airliner WestJet to part ways. The announcement comes just over a year after TBWA signed on with WestJet as its agency of record. At that time, TBWA\Canada president Jay Bertram described the WestJet account as a "tremendous win for the agency."

"[WestJet] is a great company and they have a lot of great people. We just didn't see the world the same way," says Bertram, when reached by telephone Thursday afternoon. He described the size of the WestJet account relative to others at TBWA as not being in the top five.

In terms of staff changes as a result of the move, Bertram says the agency would "do everything possible to make sure that everyone lands on their feet. But it's too early to tell. I really don't know."

In an email sent out earlier in the morning, Bertram described WestJet as a "great, successful brand, built upon the tangible passion of its people. Their business performance has never been better and we are very happy to have been part of that for the past year. However, we could not finally align on our mutual ambitions for the brand's future growth and so we have agreed to part ways. We wish WestJet the continued success that they deserve."

WestJet spokesperson Robert Palmer emailed strategy the following statement from Lauri Feser, WestJet VP marketing: "TBWA is a great agency and the team was great to work with, and we wish them continued success in the future. As Jay Bertram indicated in his comments, we could not gain alignment on our brand's future growth."

Palmer said the airline will determine the next steps for its agency work in the coming weeks.

WestJet and TBWA worked on a campaign launched earlier this year that saw WestJet tweak its strategy and more aggressively target business travellers. Taxi held the WestJet account from 2005 until early 2011 when the airline began an agency review.