Wiser's gets Spiced up
To compete against the influx of flavoured spirits, the brand has launched a new product and campaign targeted to a younger audience.
Wiser's has a new whisky called Spiced, and it's supposedly able to conjure up thoughts of gentle woodcarvers as well as visions of gruesome lumberjacks (among other things). The whisky "That's Spiced Up" is being illustrated in three new spots, using the power of imagery over product descriptors to differentiate it from other whiskys and flavoured spirits in the market today.
"When you think of whisky descriptors you think of smooth, sophisticated, aged, delicate – all of those typical things," says Angus Tucker,  partner, co-creative director, John St. (the agency behind the creative). "But because it's so difficult to describe the taste of something, particularly something as subtle as whisky, we thought we would give people a visual of how this is different than anything they have experienced before."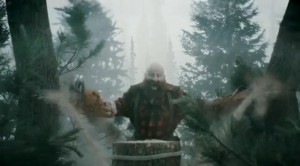 The brand is most famous for its Deluxe whisky and accompanying "Welcome to the Wiserhood" commercials that talk of a "society of uncompromising men." The Deluxe product and its marketing is geared toward an older audience in their late 20s to early 30s, while the new Spiced whisky is more suited  to the younger 21 to 25 age group, says Tucker.
"This was a deliberate attempt to position Spiced differently from Wiser's Deluxe," he notes. "In most cases, the people who are buying flavoured spirits are younger in profile. So the tone and manner of this campaign definitely projects a younger vibe than some of the more steeped-in-tradition-and-distilling-techniques [messaging] that you tend to associate with more traditional whisky advertisers."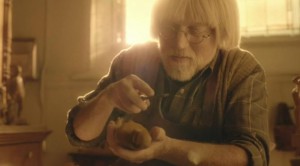 The spots will first begin to appear this week on Wiser's Facebook page before being placed on TV and on websites by Vizeum next week, says Tucker.

"It's a way of rewarding [the brand's social media fans] for their loyalty, by giving them a peek at the work before the rest of the world gets to see it," he notes.

Starting next Monday, the commercials will air on specialty channels such as The Score, Sportsnet, MuchMusic and conventional stations such as OMNI and Citytv.

"Creating this new product and marketing it is the most visible reaction to the developing category of spiced whiskys, flavoured vodkas and gins," adds Tucker. "It's a trend that we're seeing, and this is a product that they have introduced to stay ahead of it."