Ikea and Reitmans tone down the funny
What happens when brands known for their comedic approach get serious? We ask industry pundits to weigh in on these changes of direction.
In today's viral-video culture, humour can amplify the message and build affinity. So it's interesting when a brand that's managed to capture our collective attention with wit and charm changes its tune, toning down the outright laughs in favour of a more subtle approach. Since comedy is a tough act to follow, the next phase needs to really dial up the potency.
Recently, Reitmans ditched its two fashionista-commentators Armand and Albert, for a more youthful and fashion-forward look, putting emphasis on beauty in everyday settings, such as a woman walking her dog or having difficulty getting up in the morning.
"We're pointing out that the runway has no exclusivity," says Brian Gill, CD at Taxi, the agency behind both the former spokespeople and current creative, which bears taglines such as "Beauty has a day job." The brand also tapped bloggers, asking them to compile outfits from the retailer's fall collection that best reflect their personalities.
This is a departure from the outlandish spokesduo, who advocated "Designed for real life" and spoofed haute couture.
It follows a similar move by Ikea, working with AOR Leo Burnett, towards building emotional connections by highlighting moments when furniture plays a role in people's daily lives, such as a child building a cushion fort or a couple getting frisky in the kitchen, says country marketing manager Hilary Lloyd.
This is a shift from its comedic tone under former AOR Zig, later CP+B (most famously its "Start the car" sale commercial, which is still used regularly), but Lloyd says the newer material, which has been in market for just over a year, has been very successful, with a significant increase in brand awareness and category impressions. Building on this approach, the brand has received industry accolades for its OOH executions, such the Cannes-winning Montreal "Moving Day" campaign or its free coffee giveaway that turned into a mattress focus group asking Canadians how they felt after a night's sleep (directing those who wanted a better sleep back to Ikea to purchase a new mattress). "While humour works, for us, it's about the human connection right now," says Lloyd.
What happens when brands known for their comedic approach get more serious? Is it a brave step forward or an audience letdown? We asked industry experts whether it works for these two brands.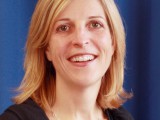 Nola Martin, senior director marketing category management, Maple Leaf Foods
Putting focus on p2p
Having more of a shopper marketing background, I thought I would provide my perspective from the point of how the rebranding of Ikea and Reitmans may impact their shoppers.
Ikea's rebrand with Leo Burnett is very subtle. Had I not known about it, I would have had a difficult time seeing the difference in its whole home approach. The messaging is still really reflective of the tongue-in-cheek approach it's had for years. I think the new OOH executions – free coffee and moving boxes – do a great job of bringing the message closer to shoppers, although with much smaller reach than mass media forms. These executions are a great way to interact with consumers in the pre-shop phase on their path to purchase, tapping into insights that you couldn't get from a traditional focus group.
In contrast, the Reitmans rebranding is significantly more obvious, with a new focus on youthful fashion versus its prior target of moms looking to be more fashionable. I can't help but wonder how it will resonate. Younger audiences already have a crowded pre-shop space, with much hipper options to choose from, while the soccer mom set may no longer see it as an age-appropriate shop.
The addition of fashion bloggers to the website is a good build, but it may have more impact if it is front and centre on their site. Overall, I think that it will be a tough sell to engage fickle young shoppers. Where will fashion-challenged soccer moms go?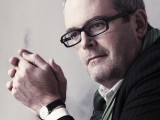 Philippe Garneau, president, GWP Brand Engineering, and partner, i2 Ideas and Issues Advertising
Blending in, not standing out
Does the new Ikea creative nourish the stories we've been telling each other about Ikea? Yes and no. The new Ikea TV ads have hipper lifestyle cues, whether tackling kitchen sex, hangovers or motherhood. They retain the cheek of the old, but with more tongue. Today, Ikea wants to fit into your life, not stick out like its past or global creative. However, when you stifle a brand's voice you risk the customer forgetting who they just had a conversation with. That being said, its OOH work is smart because it reaches out to the customer where they are (Ikeas are not always easy to find) and leverages the brand's most familiar icon; its catalogue.
Reitmans is my favourite kind of brand: a brand with a cause. In this case, it focuses on bringing real fashion to real women. Its new tone is a creative change of clothes (so to speak) – same cause, new duds. Armand and Albert were fun fashion insurgents. They were inside the system, but on the side of women turned off by hemlines you can't cough in and prices higher than a house.
The new campaign still advocates for real fashion, but plays it safer. The women in the ads already look fantastic even with bed-head or pooper-scooper bags, so authentic engagement could suffer because who bonds with the ultra-perfect? The new campaign has also lost a fun adversary: the silliness of haute couture. Now the enemy Reitmans wants to slay is the daily grind, but they've served up such a perky version of it that I'm missing the brand-to-the-rescue moment.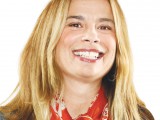 Emily Bain, director of strategy, John St.

Identity crises

Ikea's new campaign "Long Live the Home," feels out of character for a brand with such a distinct personality. With the exception of the "Moving Day" event for the Montreal market (which I loved) the new approach feels very safe for a brand that is so unique and independent.

The campaign is not bad by any means – it's well-integrated, the product and rooms look great, and the stories of people connecting to their homes are all true. But it's kind of bland – it could be for almost any retailer.

I miss the quirkiness and more cheeky tone that was part of the previous "Love your home" work by Zig and the amazing global creative. It too delivers strong emotional stories about how our homes worked (or didn't) but in a more provocative and entertaining way.

I would also like to say a teary goodbye to Albert and Armand. "Designed for real life" was a strong, simple idea that convincingly informed us that you could find fashionable clothing at Reitmans that made sense for the everyday, sold by two fashionistas who knew high fashion.

With the new "Beauty is" campaign we see the notion that beauty is achievable in everyday life. The TV spots and OOH show younger, more model-esque talent and are shot in a more stylish and contemporary way. But where its previous work made the message seem real, this new idea makes it superficial. "Designed for real life" promised women relief from the stress of having to look like a runway model every day. It was a believable and unique place for Reitmans to be. This campaign feels less so. In an attempt to up their fashion creds, Reitmans may have forgotten who they are.