Mobile: who's doing it best
Industry experts weigh in on their favourite mobile-related executions, apps or campaigns of the past year.
Will 2013 finally be the year of mobile? It was a hot topic last year, but while we saw some cool executions and useful apps, Canadian brands have been slow to hop on the smartphone bandwagon. In hopes that we'll catch up north of the border, we invited industry experts to weigh in on their favourite mobile-related executions, apps or campaigns of the past year – both globally and locally – to offer some inspiration.
So strap in and pull out your (iPhone) passbook for strategy's global mobile tour.
Brent Choi, CCO, Cundari
iOS insight: Band-Aid's AR Muppets add TLC USP
Johnson & Johnson's Band-Aid "Magic Vision" iOS app, by JWT New York, uses specially marked Band-Aids and augmented reality to bring kids' bandages to life with Disney's famous muppets. Parents download the app and hold their iOS device to the Band-Aid, digitally animating Kermit and co. The Muppet Band-Aids "entertain the hurt away" through humour, loveable characters and the magic of augmented reality.
This idea was based on the really great insight that Band-Aids are for minor scrapes and cuts. Whether the bandages are more absorbent, stickier or waterproof, it doesn't get to core of why they're used. For anyone who has kids, you know that the bandage plays a huge placebo-type role in TLC. Kids may not even need one, but it often represents the parent coming to the rescue. That's the real emotional reason why the product is used and every parent knows it.
App as buzz builder: Rethink Breast Cancer's reminder men
Apps like Rethink Breast Cancer's "Your Man Reminder" are a real indication of where our industry is going when it comes to technology. The iOS app by Toronto's John St. uses shirtless, toned men to remind women to screen themselves for signs of breast cancer.
The strategy of using entertainment to make a routine task more fun is always a great idea. But the more ingenious thinking here is that the promotion and word-of-mouth associated with the app has created huge awareness for breast cancer self-examination and the organization Rethink Breast Cancer. The app will help thousands, but the promotion has reached millions. It's also done a great job in helping to build the brand as a "modern" charity for breast cancer research. On a side note, I can't wait for the "Your Woman Reminder" App for testicular cancer.
Derek Joynt and Martin Rydlo, partners, Infield Marketing 
Gap's NFC-enabled fashion critics
Gap Japan recently experimented with a digital shopping enhancer at two of its Tokyo stores. Customers received an NFC-enabled bracelet when they walked in and were encouraged to judge staff outfits. If they liked one, they gave that person's smartphone a "high five."
Touching the bracelet to the device triggered a cheer from the phone, registered a vote for that outfit, sent an image to the bracelet wearer's Facebook page and rewarded him or her with a 20% discount. It increased shopper engagement with Gap staff and generated insights on which outfits scored best with shoppers.
i.want powers social shopping
The i.want app, by Toronto-based app developer The Working Group and Niles Inc., makes shopping and sharing easy. The Pinterest-style app lets shoppers organize products into categories like "looking sharp" and "things I want to live with." Items are ranked with happy "I would like this" to melting "OMG I need this" smiley faces. Sharing pictures is easy through Facebook and Twitter, and the retail-agnostic approach puts the product in focus rather than the price. It would be interesting to see local retailers encourage its use in stores to push products on the web. The month-old app has already topped U.S. and Russian download charts.
Nikki Hellyer, director of marketing, Future Shop
Red Tomato delivers VIP treatment
I love the Cannes-winning, super simple, but incredibly effective mobile campaign out of Dubai from Red Tomato Pizza and TBWA\RAAD. Launched in March, Red Tomato gave its best customers a VIP fridge magnet, which is connected via Bluetooth to a smartphone pre-loaded with their order preferences. Customers pop the magnet onto their fridge and have a pizza delivered literally at the touch of a button. The magic here is rewarding customers by making life easier while also creating sales. I order the same thing repeatedly and would love a company that understands my preferences and demonstrates it with such simplicity.
 Infiniti's app-free virtual tour
Two thumbs up to Infiniti, Olive Media and TBWA for breaking free from static mobile ads and creating what's touted as a first-of-its-kind. The gist is that you move from a standard ad unit to an actual tour of the Infiniti JX by physically moving yourself, your iPad and your fingers (via pinching and swiping). When you turn, the image turns. It gives you a great sense of the features and lets you see the car from any seat within the vehicle.
It's a very effective way to not only engage your target audience, but wow them while eliminating the overzealous salesperson breathing down their necks. I have several unused apps cluttering my phone and iPad, so for me the idea of advertisers moving into app-free engagement is pretty cool.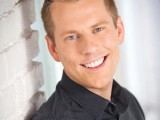 Sean Weller, strategy director, Blast Radius
Levi's curated catalogue
To launch its fall collection, Levi's partnered with U.S.-based OMD and Flipboard (an app that curates magazines' social feeds for its roughly 20 million users) to create a catalogue that lives on Flipboard's app (the first digitally shoppable catalogue). It includes articles, Instagram photos and insider videos curated by the Levi's team. Users could share the collection through social media or make a purchase without leaving the app. Look for more brands to develop deeper mobile partnerships that bring storytelling to life while seamlessly blending social media and e-commerce.