Creative Report Card: Best of the (regional) bunch
Who stole the show where? A quick glance at Canada's regional award galas and their big winners.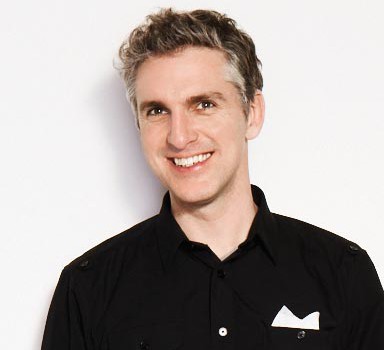 Who stole the show where? A quick glance at Canada's regional award galas and their big winners.
Vancouver
Rethink
Bodacious wins: "Best of Show" at the Lotus awards for Lavalife Online Dating. The online spot that won the Vancouver-based agency top recognition at the BC gala featured a man on a blind date with a woman clicking to choose what she's looking for from Lavalife: a relationship, casual dating, or intimacy. The agency also took home seven trophies for clients including Dogwood Initiative and Molson Canadian.
Edmonton
Calder Bateman
Big haul: Went home with a total of 10 ACE awards for creative produced for the Office of Traffic Safety, Royal British Columbia Hospital and Alberta Health Services. While the agency was applauded for print ads that point out the dangers of reckless driving and direct mail to raise donations for the less fortunate, it was the controversial spoof website, Plenty of Syph (which parodied online dating sites for people with syphilis) that received the most attention from judges and media.
Calgary
Karo Group
Best round-up: "Best of Show" and 10 Anvils at Ad Rodeo for Travel Alberta's "Remember to Breathe" campaign. Nothing like slow-motion, wide-angle, pictorial imagery of Canada's landscape and culture to induce some serious goosebumps – as requested by Travel Alberta in the brief to Karo. The campaign won a slew of prizes in the TV, print and OOH categories at Calgary's eminent awards gala. The agency also went home with an Anvil for its work for the Strathmore Stampede.
Montreal
LG2
Les grandes accomplissement: Picked up eight Grand Prix Crea awards, and another 27 Prix, for its work with brands such as Festival de magie de Quebec, Societe de Sauvetage and Luneterrie Sears. From colossal-sized magician hats that saw pigeons mysteriously flying out from its mouth for Quebec's magic festival to near-invisible motion-detected flea circus installation above urinals for Luneterrie Sears – Lg2 won a slew of awards for creative that has a tendency to mess with minds.
Luc Du Sault, VP CD, Lg2 (pictured)
Ranking: Copy (#2), AD (#7), CD (#6)
Halifax
Target Marketing
Wicked wins: "Best in Show" at the ICE awards for Newfoundland & Labrador's "Find Yourself" campaign. The tourism brand's integrated campaign, an ode to the east coast province's distinguishable backdrops, people and culture, won Gold and Silver awards for its social, print, TV and online components. In addition, the agency took home seven Gold and nine Silver for clients including The Boobie Trap, Universal Barber Shop and Pipers.