Valentine's Day spend trends
Canadians are a bunch of last-minute buyers, with many spending the majority of their gift budget on romantic dinners.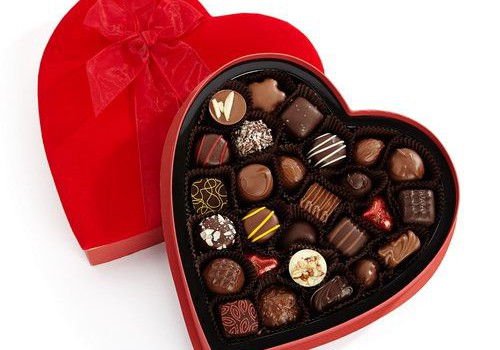 Nothing says "I love you" like a bunch of statistics. Retailers should rejoice as this year it seems brick-and-mortar locations top online shopping for Valentine's Day gifting.

A MasterCard survey found that chocolates were most likely to be purchased in-store this year, with almost 100% of Canadians responding they prefer traditional retailers to online shops when buying sweets. When it comes to jewellery and flowers, more than 80% of Canadians prefer to visit a shop than purchase online and for lingerie 79% of female Canadians and even 65% of males like to buy in store.

Given lag-time for delivery, it makes sense that Valentine's Day shoppers prefer brick and mortar to online. A survey by Shoppers Drug Mart found that the majority of Canadians (54%) waited until just a few days before or Valentine's Day itself for their gift shopping.

The survey also found that 90% of respondents said they'd be buying a gift this year, up from 66% who purchased the year before. The majority of respondents (51%) were going to treat their significant other to a romantic dinner and date night, followed by chocolates at 12% and gift cards at 11%.

One third of Canadians would buy gifts for people other than their partner, the Shoppers' survey found. Children topped the list, with 32% of female respondents saying they'd purchase gifts for their kids, followed by presents for parents, friends and teachers.

In a final survey, the Retail Council of Canada found that Canadians were going to spend an average of $37 this year, nearly half of which would go towards candy and cards. British Columbians will likely spend the most on sweets, Albertans and Quebecers are most likely to splurge on flowers, while Ontarians will buy up jewellery.