BIMM opens the door to retail
The agency, which specializes in CRM and direct marketing, has launched a new division to help provide retail solutions for clients.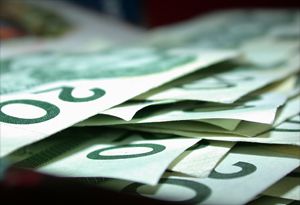 When BIMM was given the opportunity to produce a multi-platform marketing program for client Loblaws last year, the agency realized it had found its calling. The award-winning campaign for the retailer's Maple Leaf Gardens store led BIMM to reassess its business offerings, developing a retail division that allows it to offer services beyond its standard CRM and direct marketing work.

The new retail division officially launched earlier this month, and is led by VP of retail Alyssa Huggins, who, prior to joining BIMM, was the VP national brand leader at Cossette.

Huggins tells strategy that, in response to the launch, the agency has also hired three new account directors and supervisors with different backgrounds including areas such as digital, direct marketing and creative. "We now have a team assigned specifically to retail clients, we're actively pursuing new retail business, and really just looking to build out our capabilities more," she says.

Existing BIMM clients Harley Davidson and Audi will be the first to work with the agency on retail-specific programs. Huggins says the M.O. is to look beyond creating promotions at store level, developing brand experiences across multiple touchpoints. "We recognize that there is a bit of a separation from the brand side of things and what is happening at the store," she says. "We see this as an opportunity to bridge that."

The agency currently has plans to create a new position in the coming months, bringing on a digital innovation planner to provide leadership on the digital side from a planning perspective, she says.