Dairy Farmers of Canada shows off its flavours
The national organization has launched an OOH campaign in Ontario and the Maritimes that drives to an informational microsite.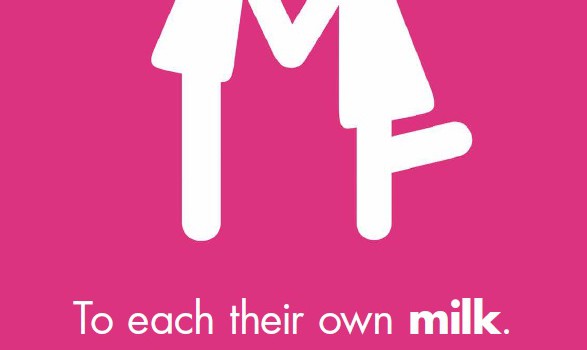 The Dairy Farmers of Canada (DFC) has rolled out a new campaign that aims to highlight the varieties of milk available to consumers.
With creative by KBS+P's Montreal office and media by M2 Universal, the campaign is focused on the Ontario and Maritimes markets and targets adults aged 30 to 49, with a slight female skew. It relies heavily on OOH ads, including transit shelters, TSAs, subway posters, billboards and ferry terminal posters in cities like Toronto, Ottawa, Halifax, Charlottetown and Moncton.
The OOH spots all feature the tagline "to each their own milk" and drive to a campaign microsite, which features information about the different types of milk, as well as recipes that include milk products. Additionally, consumers can build their own milk-inspired menus on the site, as well as recommend and review recipes.
Cristine Tessier, assistant director, marketing and nutrition communications, Dairy Farmers of Canada, says that the campaign is intended to show milk in a new light by focusing on the idea that there's a type of milk to match every lifestyle, as opposed to only touting its health benefits.
Tessier adds that this marks the first time that the DFC has implemented an OOH-only strategy. She says it was seen as the best approach because it presented the DFC with an opportunity to engage consumers near potential points of purchase.
The campaign will run throughout May.