Jackman hires four
The retail strategist brings in Arnaud Van de Voorde and Karla Congson (pictured) as VPs, as well as Joanne Balles as a reinvention leader and Amanda Stassen as innovation architect.
Jackman has brought in four senior staff members, including two new VPs.
The agency responsible for the recent redesign of Rexall Pharmacies, turned its efforts inwards in 2012, rebranding itself as Jackman (from Joe Jackman Inc.) and moving into a larger space on Adelaide Street in Toronto.
The new hires include Karla Congson as VP brand planning, who will act as a bridge between strategy and creative, and lead all brand planning for the company. "Karla has the ability to help with the strategic development and translate that into wonderful creative with the teams both inside our company and externally," says CEO Joe Jackman. As former EVP and business leader at Y&R Canada, Congson most recently led Ford Canada's integrated marketing communication.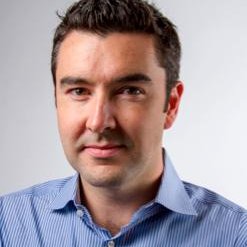 Congson is joined by Arnaud Van de Voorde as VP digital, who hails from CGI as its director of internet consulting services, where he worked on digital strategy, user experience, creative and mobile for brands such as the Brick, Shaw and BMO. At Jackman, Van de Voorde will handle mobile, digital and social media strategy, as well as guide all digital experiences for Jackman's clients.
Joanne Balles comes to Jackman as its reinvention leader, handling a yet-to

-be-announced new client in the women's fashion category, overseeing all aspect of brand development and activation. She'll work directly with client CEOs and senior execs to move the reinvention process through from start to finish. She hails from Bruce Mau Design, where she sat as president and worked on brands that included Coca-Cola, MTV and the New York Jets.
Finally, Amanda Stassen joins Jackman as its innovation architect, working on innovation efforts across departments to bring new opportunities to life. "What we realized in working on these large reinventions is that strategy sometimes calls for a substantive shift in the customer experience," says Jackman. "And there's so much possibility that we felt that we needed to strengthen our core team [with] someone who's got a way of working through innovation and opportunities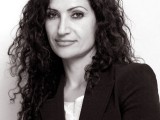 related to customer experience."

Stassen most recently worked as principal and chief possibilities officer at Bizu Corp, a Toronto-based consultancy specialized in branding, innovation and strategy planning, where she worked with clients including Canadian Tire, Mattel and Club Monaco.