Networks take to the web
CTV, CBC and Shaw's Showcase are creating digital extensions of TV shows or repurposing webisodes for broadcast. Here's a few to watch out for this season.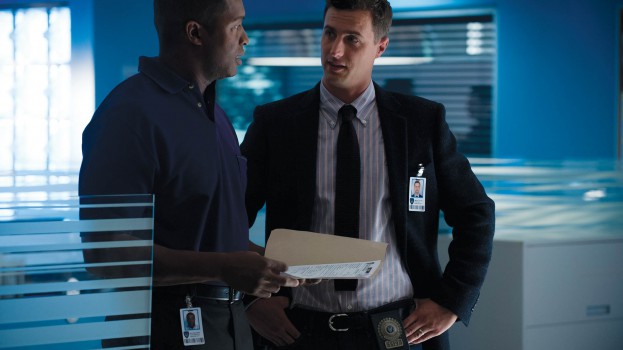 Some broadcasters are competing for eyeballs lost to digital by following the adage, "If you can't beat 'em, join 'em." Networks are increasingly creating their own web series, launching digital extensions of TV shows and even repurposing webisodes for broadcast viewing.

Backpackers (currently in production)

The interactive live-action online series, produced by Shaftesbury's Smokebomb Entertainment unit, is the first show for CTV that doesn't include a TV time slot. The eight-part show, which follows two best friends during a pre-wedding European vacation, is meant to be the jump-off point for Bell Media's future delivery of standalone digital content across multiple platforms.

Continuum Interactive (debuted April 29, 2013)

Showcase's Continuum Interactive project, produced with Secret Location, uses Twitter's Vine app to extend the storyline of the network's science fiction TV show. After each episode of Continuum, an anonymous webmaster uploads a six-second clip to expand on the conflict between a rebel group and a police officer from the future. Viewers can choose a side by sharing the videos or creating their own Vine videos, and in turn, influence the outcome of the show. At press time, Showcase tracked more than 8,000 social media interactions.

The Dark Corner (debuted March 28, 2013)

For CTV's Motive, the network produced an exclusively digital series as a companion to the Canadian cop drama (pictured above). All eight episodes were released simultaneously and explore the solving of a cold case file with scenes from the past and the present, much the same as the TV format (but with a Netflix-style release strategy). Motive, which had 1.04 million viewers tune in to watch the first-season finale in May, and The Dark Corner (pictured), which CTV declined to disclose results for, were produced by Foundation Features and Lark Productions.

Everyone's Famous (debuted online April 30, 2013 and launched on CBC in June)

The comedy, created by producers Angus Swantee and Walter Forsyth, was originally meant for online, premiering on YouTube as well as CBC Download, but was picked up by the broadcaster and debuted on TV in June. The seven-part series aired as one 45-minute special, coinciding with the release of the last episode online. Fittingly, the show is about the power of online video, following an average man who becomes known for an embarrassing video that goes viral.