Loblaw to buy Shoppers Drug Mart
The move expands Loblaw's reach as it gains around 1,200 of the drug stores.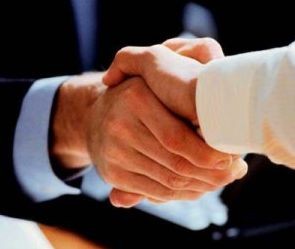 Loblaw is sending shock waves through the rapidly evolving retail world with the announced deal to purchase Shoppers Drug Mart for $12.4 billion in cash and stock, merging Canada's largest grocery and pharmacy companies.

The deal is pending approval from the shareholders and the Competition Bureau, but Alan Middleton, professor of marketing at York University's Schulich School of Business, says he doesn't expect there will be any hiccups, as the move is necessary for Loblaw to stay competitive in the face of big U.S. chains eyeing the Canadian market, and the growing impact of online retailers.

"Target's just the start of U.S. retailers massively moving into Canada," Middleton says. "So there is a much needed strengthening of the major retailers here in order to survive. This one is a nice fit."

In a conference call with analysts Monday morning, Loblaws executives said the transaction will allow Loblaws to offer its private label brands through Shoppers' store network. Likewise, Loblaw will begin to offer Shoppers' wellness brands and pharmacy services in Loblaw stores.

"I have long believed that the next chapter for growth at Loblaw should be based in a vision that combined health, wellness and nutrition. Loblaw combining with Shoppers Drug Mart is the ultimate expression of that vision," said Galen G. Weston, executive chairman of Loblaw, in a conference call with analysts Monday.

Middleton predicts that, in the short-term, the two companies will maintain their individual PC and Optimum loyalty programs, but eventually the two will be merged.

The move also immediately expands Loblaw's reach, as they gain around 1,200 of the drug stores.

"It's an outlet for some of the President's Choice products without having to build a Loblaws, which is difficult on the margins on grocery because they are so thin," Middleton says, noting there are relatively wider margins for health and beauty retailers.

Shoppers says the change will have no affect on its AOR relations. The company has worked with Cossette for some creative (though most is done in house), Trapeze for digital, Aegis for media and Pareto for in store. Much of Loblaws marketing work is done in house but Bensimon Byrne handles some creative and SapientNitro handles some digital.

It was a busy weekend for Loblaws, after it first announced the launch of its new health food store, Nutshell Live Life Well, which will compete against Whole Foods by catering to health-conscious consumers. The first store will be located in downtown Toronto and carry an assortment of prepared, fresh and packaged foods, a pharmacy, natural health and beauty products as well as vitamins and supplements.