Shopper marketing a top tactic for CPG and retail marketers: Survey
A third of CPG respondents expect shopper marketing budgets to rise, while two thirds of retailers are putting more weight behind CRM, loyalty and database marketing.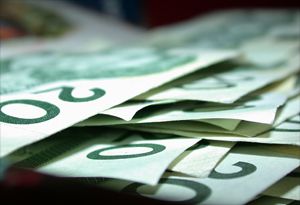 Nearly 80% of consumer packaged goods and retail marketers say they are continuing or almost certain to implement a shopper marketing campaign in the next 12 months, according to results from BrandSpark's Canadian Marketers Survey conducted with the Canadian Marketing Association and Mobile Marketing Association.

The responses from 131 CPG and retail marketers were pulled out of a larger study of 438 marketers across a range of sectors, including financial, technology and food services.

That commitment to shopper marketing is comparable to that given to online marketing or social media strategies, with 87% saying they either have a strategy in place, definitely will implement or probably will implement an online strategy while 83% say the same for social media. Meanwhile, 75% say they will likely introduce new packaging or make changes to existing packaging within the next 12 months.

This compares to a wider group of marketers across all sectors, who say online and social marketing will have the greatest focus (see chart, left), with 90% saying they will probably implement an online program, 86% planning on developing social marketing programs, 80% looking at innovating existing products and 74% aiming to develop new ones. Among this wider group, 40% say they will almost certainly implement shopper marketing programs in the coming year.

Philip Scrutton, director, consumer insight at BrandSpark, says the data shows marketers are focusing a lot of energy this year on new media, as well as shopper marketing and promotions, but traditional media remains resilient and still accounts for the greatest proportions of media spend.

"Spend is gradually increasing on new channels and marketers and media agencies need to find money to spend on these channels, which, on relatively fixed budgets, will typically come from the [traditional] channels that accounted for most of their spend in the past," Scrutton says. "That being said, there is still a hesitancy to move away from media that has worked in the past and that most marketers understand best."

CPG marketers' confidence in the business environment over the next six months reflects that of the larger group surveyed, with about 30% believing it will get better and 58% saying that it will stay the same. Retail marketers are not as optimistic, with 23% believing it will get better. Only around 10% of CPG and retail marketers feel things will get worse over the next six months.

Not surprisingly, given their plans, the greatest number of CPG marketers surveyed (at 48%) expected an increase in budget spend on social marketing over the next 12 months, followed by promotions and activations at 37%.

For retailers, the greatest number of respondents (61%) said they expect to increase budget spend on CRM, loyalty and database marketing within the next 12 months.

Thirty-three percent of CPG marketers said they expect to increase their budget spend on shopper marketing, along with 10% of retailers. Twenty-seven percent of CPG and retail marketers said they will increase budget spent on sampling programs in the next 12 months while 22% expect to increase the budget spent on couponing.

The study also compared marketers' perceptions of how often they notice ads by channel with that of shoppers, using responses taken from BrandSpark's Canadian Shopper Study conducted during November and December last year. The perceptions for both groups were similar with notable exceptions. For instance, shoppers were significantly more likely to notice ads in free daily newspapers (63%) than are marketers (48%) and 81% of shoppers said they study flyers, inserts, promotions and discounts before their shopping trips compared to just 47% of marketers.

"I think it's important not to forget that traditional media has a strong base," says Robert Levy, president of BrandSpark. "My sense is if you can get some of the new media, especially mobile, to interact and leverage traditional media such as transit shelters or magazines, then you can get the reach and engagement and effectiveness at the same time."

The study results will be published in CMA's Marketing Facts 2013 publication.