Infographic: Mobile shopping habits
Tapped Mobile unveils research on how Canadian men, moms and millennials use their phones while in stores.
Following its hard launch in July, Toronto-based Tapped Mobile has partnered on with BrandSpark and App Promo to release a mobile shopper survey.
The mobile ad platform, which offers video, social sharing units and localized geo-targeted ads within a 500 meter radius, conducted the survey as part of BrandSpark's Canadian Shopper Study (an online study of over 100,000 Canadians aged 18+), examining attitudes and behaviours with regards to shopping, media consumption, lifestyle and product consumption.
A total of 5,544 smartphone owners and 3,260 tablet owners were analyzed, fielded between November and December 2012.
From its research, it unveiled three subsets of mobile users' shopping habits. Check out the infographic below to see how moms, men and millennials are using mobile.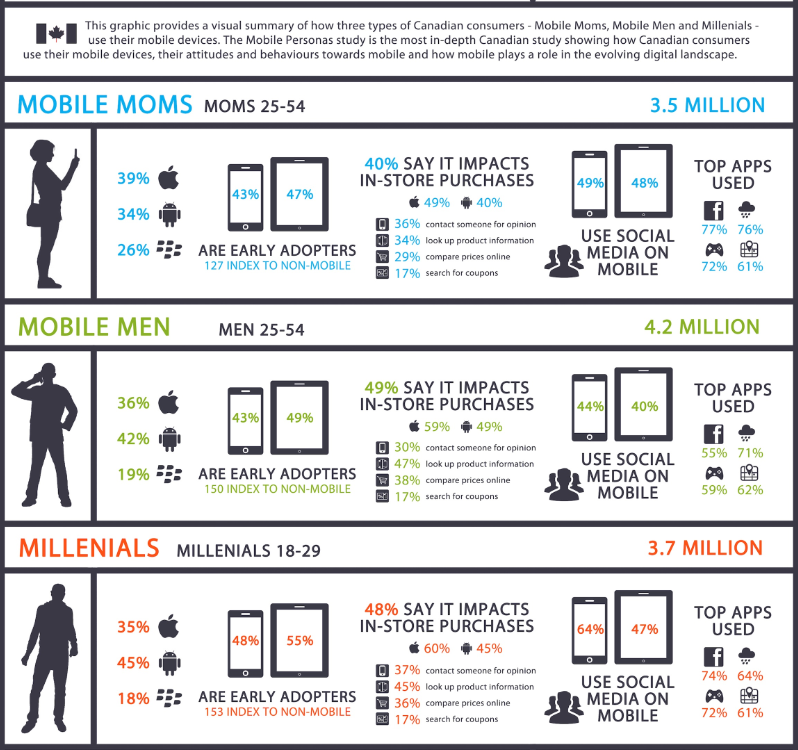 Infographic provided by Tapped Mobile, BrandSpark and App Promo.