Cossette resigns BMO account
The agency, which has worked with the bank for close to 13 years, will not participate in an upcoming review.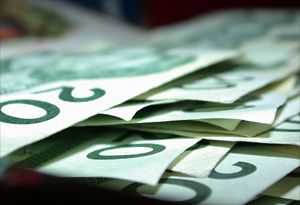 Cossette has announced it is resigning its BMO Financial Group business, following a relationship of close to 13 years with the client.

"We have had a great relationship with BMO and are extremely proud of the work we've done together," said Cossette CEO Brett Marchand in a release. "However, the bank has decided to proceed with a full-scale review of its agency relationship and, after considerable internal discussion and analysis, we have decided not to participate in this review and are therefore resigning the business."

Marchand says his team has been talking about the decision to resign the account since last Thursday, adding that there won't be an impact on head count at the agency due to other recent wins.

"We haven't resigned a piece of business in the eight years I have been here," he says. "The account is going into review and at the end of the day sometimes you just know when it's not a good fit. Putting those resources into distracting the team away from current clients didn't seem like the right thing to do. Luckily we have had a good run for the past little while, with some good wins. There won't be an impact from a personnel standpoint, we have already told the BMO team that they will be redeployed to the Telus and Intact Insurance accounts."

During the time Cossette has worked with BMO it has produced work including the "Making Money Make Sense" campaign as well as "Profitez," the bank's positioning in the French market.