Garnier shows off its moves
The beauty brand has partnered with Ubisoft for the first time ever to promote its Fructis line through in-game branded content in Just Dance 2014.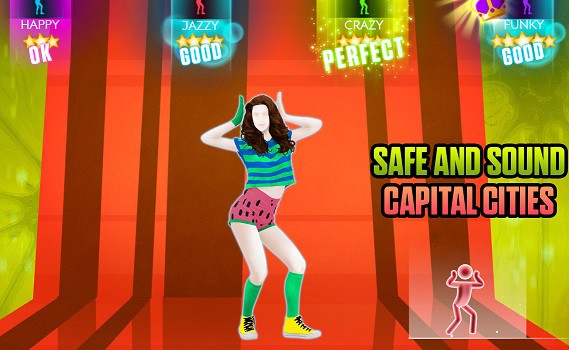 Garnier is getting its groove on in a new campaign for its Fructis product line, which includes a partnership with game company Ubisoft Canada and its most recent release, Just Dance 2014.
With creative by Publicis and media by ZenithOptimedia , the national campaign is targeted at millennials and relies heavily on a TV buy, with spots on channels like MuchMusic, Teletoon and VRAK TV and digital ads on YouTube and Xbox.
The brand will also be active on social media, sending out newsletters to Just Dance players and Fructis consumers, posting style videos and hosting conversations on Twitter and Facebook around Just Dance, dance moves and music taste and trends.
The core pillars of the campaign are its in-store and in-game components. Garnier's branding will be present on in-store displays at Walmart, Shoppers Drug Mart and Jean Coutu, among others, and there will be a Garnier insert in each copy of Just Dance.
Garnier will also be integrated into Just Dance in a dedicated song, including five dance coaches styled by Garnier, logo placement, signature Garnier dance choreography and a branded environment. Additionally players will be able unlock Garnier-inspired avatars to customize player profiles. The Garnier-exclusive song, "Safe and Sound" by Los Angeles-based band Capital Cities, can be unlocked at the campaign's digital hub, alongside additional content, such as dance coach styling tutorials, a contest to win tickets to attend a Capital Cities private concert and access to extra games.
Alexandre Allard, digital and CRM manager, Garnier, says the campaign, which marks the first time the Fructis brand has been integrated into a videogame, is equal in spend to a product launch campaign, making it a very big program for the Fructis brand.
He says the campaign is part of Garnier's strategy to continue to connect with consumers around music because it plays such an important role in their lives, noting that the first half of the strategy for 2013 was Fructis' sponsorship of the MuchMusic VJ Search.
The campaign will be in market for three months.