Navigating the Sochi controversy
Our industry pundits weight in on how brands can navigate the tricky 2014 Winter Olympics, which have been marred by anti-gay propaganda laws in Russia.
As the Sochi 2014 Winter Olympics descend upon Canadians next February, the Games have been marred by controversial anti-gay propaganda laws in Russia. First, a Pride Pavilion was denied by the Russian Ministry of Justice, and then in July, the Russian government adopted strict laws effectively banning pride parades, speaking in favour of LGBT rights or giving equal credence to homosexual relationships.
Calls for Olympic boycotts quickly followed, as did calls to boycott Russian vodkas (adopted by a few Toronto and Vancouver bars). Sponsors were pressured to pull support.
So what's a brand to do? Read on to hear the thoughts of three industry pundits on how companies – both official sponsors and non-affiliated brands – can navigate this tricky sporting event.
 Finding opportunity in the games' shadow
In light of (or rather, in the dark shadow cast by) the Sochi Olympics becoming a battleground over human rights, marketers are left wondering what to do. The Games will go on, with gay rights at the centre of the world's stage.
This provides a great opportunity for non-sponsorship brands that are already committed to LGBT-rights efforts to make a statement.
A non-sponsor like HSBC, which has recently established four-year scholarships at business schools across the country to individuals involved in the LGBT community, could use this as an opportunity to take a stand. On corresponding years of the Winter Games, beginning with Sochi, HSBC could match its scholarship funding to support up-and-coming athletes who demonstrate leadership in the LGBT community. With an initiative like this, HSBC could make a genuine statement backed by an on-going commitment to the development and support of not only future Olympians, but to the future of global gay rights and non-discrimination.
It could also be a relevant time for brands not currently involved with LGBT associations to show what they stand for. Any brand whose corporate values promote diversity, fairness, tolerance and equal rights has an opportunity to be a voice at these Games.
Sweden-based fashion house Björn Borg's full-page ad in the Moscow Times (pictured, top right) that lays out its underwear in a rainbow pattern to introduce the launch of its Russian website, has helped fuel pre-emptive discussion. A non-sponsorship clothing brand like this could send out a huge pro-gay message by creating a badge to represent "Olympic pride," sewn on its garments during the Sochi Olympics, with a portion of sales going towards relevant organizations.
Since Olympic symbols and properties are off-limits to non-sponsors, it would be novel to see the creation of a new symbol drawn from a parallel between the colours of the Olympic rings and the pride rainbow. If anything, there is some vindication in knowing that a rainbow of colours already prominently exists in the games, and is literally sewn into the fabric of the Olympic identity that represents the ideals it claims to stand for.
Reconnecting with the Olympic movement

 By Ken Wong, professor of marketing, Queen's School of Business.
Life isn't fair. You compete for and win sponsorship rights for the Olympics, spend millions getting ready and then the home nation institutes some idiotic law limiting the freedom of some to show affection toward another person. Public outrage ensues and suddenly everyone seems to be calling upon you to do the morally right thing and withdraw your support.
It's a no-win situation. If you withdraw your support you're still out money and while no one will boycott you for withdrawing, it won't result in greater top-line sales either. On the other hand, if you don't withdraw your support you'll be vilified and, even if the promised boycotts aren't significant, probably won't get anything close to the return you thought the sponsorship would bring you. Either way you lose.
Or maybe not.
The reality is that the Olympics aren't the Super Bowl. No one uses the Games as an occasion to launch a major new product or service. News outlets don't run countless stories about the cost of an ad and what we'll see. While sponsors for the Super Bowl and Olympics both want exposure, the real value of the Olympics lies in the characteristics your brand gets by association.
So how to build the "right" set of associations with the Games that are, in some ways, tainted? The only way to do this is to focus on the Olympics and its ideals and not the Sochi Games. Remind people of what the Games – the ones you thought you were partnering with – represent. Leverage athletes' personal brands to give voice to those criticisms and show the world that you are getting behind non-Olympic movements that further those ideals.
Most of all, remind the consumer that you support the spirit of the Olympics, the hard work and dedication of the athletes, which doesn't discriminate on any basis and, in the end, your support is to celebrate the commitment and the ideals the Games are supposed to embrace.
Withdrawing support won't hurt the Russian Games nearly as much as disassociating them from the Olympic movement. One way or another, your "money" is already spent: why not use it to do something positive for human rights…and your brand.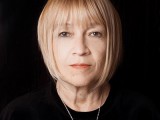 Asking brands for answers 

By Cindy Gallop, founder of Makelovenotporn.com & Ifwerantheworld.com and former chair of BBH U.S.

If your brand is signed up to sponsor the Winter Games in Sochi in 2014, you'll be engaging in some pretty tough conversations right now.

The Russian government's stance on LGBT athletes and issues is insupportable. Brands are being called on to withdraw their support, yet sponsors have contractual obligations. They've planned their entire marketing program around the event. Brands are criticized for taking stances on issues, and brands are criticized for not taking stances on issues.

This isn't a dilemma. It's an opportunity – to look within.

I can't tell you what you should do. Nobody can do that. But you have a brand, with brand values. This is not a decision you take based on "What would look good to the rest of the world?" or "What would cause the least problems for our business?" This is a decision you make based on, "What would our brand do?"

The thought process we should all engage in, as brands and individuals, is, "I want to do something good – so I'm going to look within myself/my brand. I'm going to identify what it is that I stand for, what my beliefs and values are, and out of that will come what I should do. And that's what I'll do."

Given your sphere of day-to-day operations, what's your responsibility? How does the way you make money require that you address that responsibility?

It might be celebrating out-and-proud athletes in your communications. It might be building support and community around an open dialogue on tolerance and diversity. It might be pulling sponsorship. Whatever it is, it will reinforce everything your brand stands for.

You may not know the answer to what you should do about Sochi 2014. But your brand does.

Ask it.