Creative Report Card: Top brands' higher learning
Top marketers from this year's most awarded advertisers share their future-proofing initiatives.
The marketing heads from this year's most awarded advertisers reveal how they're gathering experts, sending staffers back to school and hosting global summits to future-proof their workforce. See the full list from the Creative Report Card here.
McDonald's Canada
Big campaign: "Our Food. Your Questions."
Big wins: 27 Gold prizes across seven shows; CMA Best of the Best; Marketing Best of Show; AToMiC Grand Prix.
Joel Yashinsky, CMO and senior VP, McDonald's Canada
Education: Bowling Green State University, Ohio (communications and media)
Years at the brand: 15
Future-proofing strategy: "McDonald's offers classes and coursework in Canada. There is also the Hamburger University outside Chicago, [which] is for those that come into McDonald's within the first year or two at a manager level and there's a week-long course where every discipline within the organization can come in and speak to the new marketers. We send four or five [Canadian staff] for at least one class [each year].
"We rely on our agency partners' expertise to keep the team and myself informed on what is taking place and evolving in marketing. OMD has worked with Tribal [Worldwide] to set up a sort of county fair where digital players [such as Google, YouTube and Yahoo] come in and provide us with updates to help us learn how to work with them moving forward. [Partners] will rotate throughout the day, and in smaller groups. This takes place once or twice a year. YouTube became important for the 'Our Food. Your Questions.' program. It gives us a better understanding of how to use and develop relationships with these kinds of partners."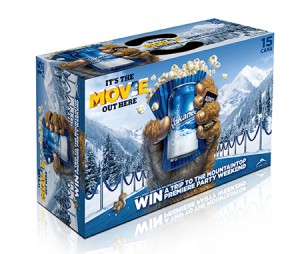 Kokanee
Big campaign: "The Movie Out Here"
Big wins: CASSIES Gold; two Cannes Gold Lions; One Show Gold; Bessies Gold.
Amy Rawlinson, marketing manager, Kokanee, Labatt Breweries of Canada
Education: Université catholique de Louvain and University of Ottawa (communications)

Years at the brand: Two
Future-proofing strategy: "At Labatt, we have a culture of continuous improvement, constant stretching and cultivating and growing marketers. We have an online training system that keeps us up to speed with market trends. We also ensure we are in touch with major market leaders through speaker series, attending off-sites to understand what they do differently.
"As part of AB InBev, we share global best practices to learn from other countries around the world on what mediums and methods can make a difference to our brands, such as who is progressive in the online and social space, and who is developing breakthrough trade activations."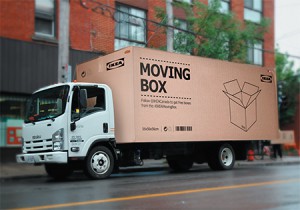 Ikea

Big campaigns: "Moving Day," "Human Coupons," "Learn Ikea"

Big wins: Three Communication Arts; two Gold and one Silver AToMiC; Gold and Silver CMA.

Hilary Lloyd, country marketing manager, Ikea Canada

Education: University of Denver and Queen's University (advertising and communications)

Years at the brand: Eight

Future-proofing strategy: "Right now, I'm part of a global group that's supporting a new marketing training [initiative] for the brand designed to provide leaders with tools around planning and communication strategies, briefing agency partners as well as [teaching] communication principles connected to Ikea's home furnishings offer. The company will gather marketing leaders from around the world in Stockholm, Sweden to kick it off in June.

"It's an incredible way to gather like-minded professionals to share best practices in an Ikea context. There will be global marketing leaders as guest speakers [and] a series of interactive learning workshops. The goal of the training is to gather as many senior level marketing specialists globally [as we can] so that we can create a competence movement among Ikea marketing leaders."