Absolut's crowd-sourced film
The short film is the first in the vodka co's branded content play from Sid Lee.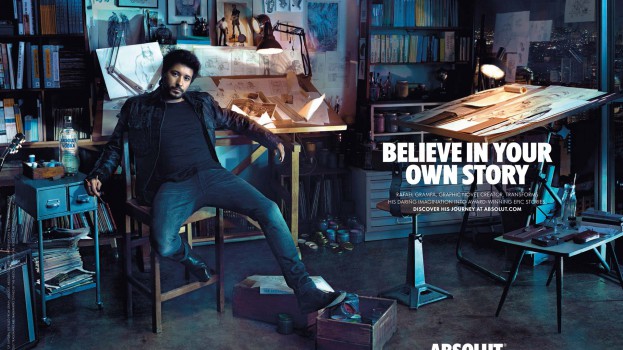 Working with a Brazilian graphic novelist, Absolut Vodka and Sid Lee have crowd-sourced an animated short film as part of its "Transform Today" global campaign.

"Dark Noir" was created by Rafael Grampá, who incited consumers around the world to partake in the video's creation over a live Facebook dialogue, according to a release. Fans could help influence the action and storyline as he wrote it, and the end product features a man on a supernatural hunt for stolen ideas.

More than 20 markets participate from around the world, said Nodjame Fouad, global communications director, Absolut, via email. A second "Next Frame" video shows a branded behind-the-scenes video of the short film's creation.

The video was premiered at Made, a creative space in Berlin built by Absolut. Promotion for the campaign rested largely on social, with a blitz prior to the three-week collaboration with Grampá, said Fouad. It will continue to be supported over social, with the final video seeded through influencers and blogs, supported by sponsored posts on Facebook and YouTube.

The "Transform Today" platform is targeted at who Fouad called urban creative millennials, trendsetters who want to express themselves, and builds on the ideal that "the future is not a given, it's yours to create," according to a release. The branded content play was launched in Sept. 2013 with a short online video and a 30- and 60-second spot, and hopes to inspired people to tap into their creative potential and explore their ability to create a new future. The Grampá video is the first of four in a series, which will also includes work from French music director Woodkid, Chinese fashion designer Yiqing Yin and American digital artist Aaron Koblin. No word yet on when to expect the follow ups.