Uber and Roots partner for spring cleaning
The taxi service and clothing brand will pick up your old clothes for donation with a click of a button.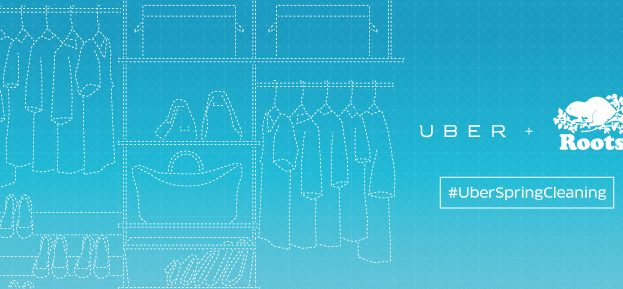 App-based taxi service Uber, which uses an app to connect passengers with cabs, and Canadian clothing co. Roots have partnered to help you finish your spring cleaning.

Tomorrow, the brand will go around Toronto picking up lightly-used clothes, and working with Roots, it'll take the clothes directly to nearby Goodwills.

Tapping into the insight that many people struggle to clean out their closest because of the effort required to bring the clothes to donation centres, Uber is encouraging people to download the app. For tomorrow only, between 11 a.m. and 4 p.m., a special "Spring Cleaning" button will appear and when consumers hit it, an Uber SUV is set to arrive within minutes, says Lucas Samuels, marketing and community manager, Uber.

The campaign is targeted largely at existing users, he says, with promotion centred around email blasts to Uber and Roots' consumer databases, social media chatter and PR.

The brand partnered on with Roots because it was looking for a Canadian company that shared similar values, looking to give back to the community.