SodaStream picks Union as AOR
The pop machine maker's Canadian arm has chosen the Toronto shop on the heels of a global campaign for Earth Month.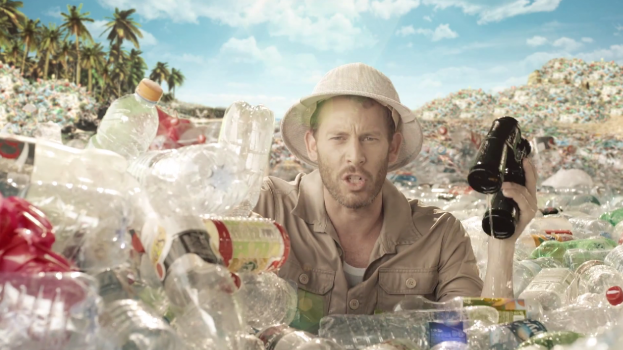 Toronto-based SodaStream, a device that allows people to create their own carbonated beverages, has picked Union Creative as its Canadian AOR following a competitive review, according to Marta Mikita-Wilson, president and CEO of SodaStream Canada.

The agency had previously worked with Toronto-based The Mint Agency on all aspects of marcom, from media buying, global adaptation and PR. Union will now assume responsibility for creating original creative, as well global adapts. The Mint Agency will retain PR and media buying.

"We decided we needed a bit more in-depth thinking out of the box [for creative], and an aggressive company that can stir us in a different direction," Mikita-Wilson says. "The Canadian market is so unique, the demographics are so unique, and we would like to work with a company that really understands [Canada]."

Lance Martin, partner and ECD at Union, says SodaStream is one of their top four clients. The agency also works alongside brands such as Kraft, Mondelez and Best Buy.

SodaStream originated out of Israel and competes on a global scale, trying to encourage consumers to switch away from Coca-Cola and Pepsi to create their own customized carbonated beverages. The device is popular among millennials, Mikita-Wilson says, who are increasingly looking for ways to create unique products. 

And the beverage maker wasted no time putting its new agency to work, having Union tinker with the recently launched global campaign, adapting it for the Canadian market, she says.

The campaign sheds light on the issue of floating garbage islands in the Pacific Ocean (it floats largely because of discarded plastic bottles, which gives the trash buoyancy).

"The Secret Continent" campaign out of the Israeli head office, features an imaginary resort destination. Print, social and owned-media ads will drive to a dedicated microsite, where consumers are invited to learn more about this real island or sign a petition to encourage world leaders to make this floating island a "continent."

The brand partnered with 5 Gyres and Earth Day Network, an organization dedicated to researching the issues of plastic in the world's oceans.

The campaign will run for the month of April and targets Canadians, aged 15 to 50.