Ubisoft and Frank & Oak launch a collection
For the upcoming Watch Dogs release, the gaming company and e-tailer have designed clothing for their mutual male audience.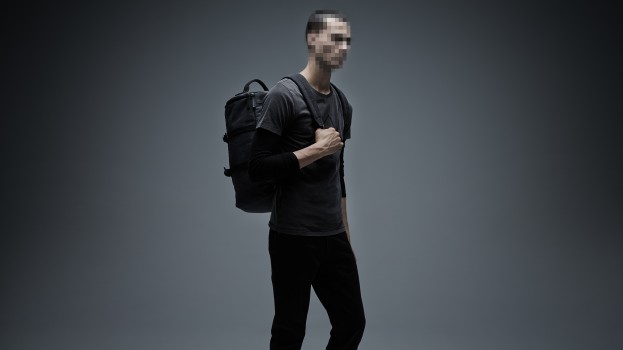 What do fashion and gaming have in common? Well, not much really, but Ubisoft and Frank & Oak are bringing the two closer with a co-designed collection of clothing, inspired by the gaming company's soon-to-be-released title, Watch Dogs.

From duffel bags to caps to tees, the 12-piece capsule collection (a smaller, self-contained collection separate from the fashion brand's regular works), will be available for a limited time, starting this Wednesday when the clothing and accessories are put up for sale on Frank & Oak's website, as well as inside the brand's boutique store in Montreal. The clothing mimics those worn in the game by the main character Aiden Pearce, a hacker whose criminal past led to a violent family tragedy, and includes near-future aesthetics with subtle Watch Dogs graphic details.

The design process began more than nine months ago in the summer of 2013, when creatives and execs at the two companies first met, and was completed just before the initial expected release of the game in November. But because the release date was pushed back a few months to May 27 of this year, the launch of the clothing line was held back until this week.

"When we met, it was clear that it was a good fit," notes Lucile Bousquet, senior director of marketing at Ubisoft (who was named one of strategy's Marketers of the Year in 2013). "Their target aligns with ours, men age 18 to 34, and they're edgy and have this different way of thinking about how to sell to consumers and provide a new experience to the next-gen audience."

Bousquet says she first met Ethan Song, Frank & Oak co-founder and creative director, at a conference where he was speaking about creating experiences that immerse consumers in a brand's world, a strategy Ubisoft has been carrying out in its own marketing. After the conference, the two kept in touch, and decided to partner on a project, without any idea of what that would entail.

The game developing and publishing company's headquarters in Montreal also happen to sit a couple of blocks away from the menswear e-tailer, so the chances of the teams crossing paths were pretty high. Creatives from both companies would frequently meet at local bars, which is where the idea around specifically collaborating on a clothing collection first came to light, says Jeff Talajic, product manager at Frank & Oak.

"We're a pretty creative company, and we saw a lot of similarities. They consider video games as a real, new digital art form, but they're also doing something really technical. And that's how we see ourselves," he says of the company's efforts in the digital and e-commerce space. "So Ethan went over to meet with the producers and creative directors at Ubisoft to look at an early prototype of the [Watch Dogs] game and that was when he decided to work on a collection [specifically for that title]."

For Frank & Oak, the promotion of the clothing line will take place mostly online through gaming bloggers and press outlets, while the partnership represents the first of many conversations it hopes to have with the gamer audience. "One thing that's come up through research and dialogue [with members] is that some of them are big gamers," says Talajic. "We thought this would be interesting for our current members who are pumped about the Watch Dogs game, and also an opportunity for us to speak with the video game audience that's out there."

And for Ubisoft, the objective, says Bousquet, "is to go beyond the video game" and "bring the experience outside of the living room," and to have gamers spend more time with the brand, much the same way the company has done for previous titles that have been promoted through movies, comic books, toys and even a music label.