Derek Joynt moves to The Mars Agency
The former Influence Marketing partner and marketing director for Walmart joins the Toronto office.
Derek Joynt has assumed the role of senior VP and general manager at The Mars Agency's Toronto office, where efforts to grow are currently underway.
Joynt came aboard in February and brings to the shopper marketing agency retail, agency and client experience, having held the position of VP and partner at Influence Marketing (formerly Infield Marketing Group) and marketing director for Walmart.
Previously, the Canadian shop's focus was more on branding and communication, rather than pure shopper marketing, Joynt says.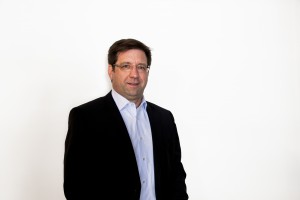 "As part of our growth plans and expansion, one of my tasks will be to increase our focus on shopper marketing and promotional marketing, consumer promotion," he says.

The agency is seeking out new clients in this area, and recently secured four new accounts, however, Joynt says he could not reveal them at this time.

The Mars Agency's Toronto office is also expanding its team, which currently has 19 members. Jan Ferguson was recently hired as the shop's VP client leadership, with an agency background in experiential, retail and promotional.

The global agency recently announced its rebranding efforts, which included changing its name from Mars Advertising, a new logo and redesigned website.